EVE.RYN Garage BMW i3 EVO
bmw | tuners | October 9, 2014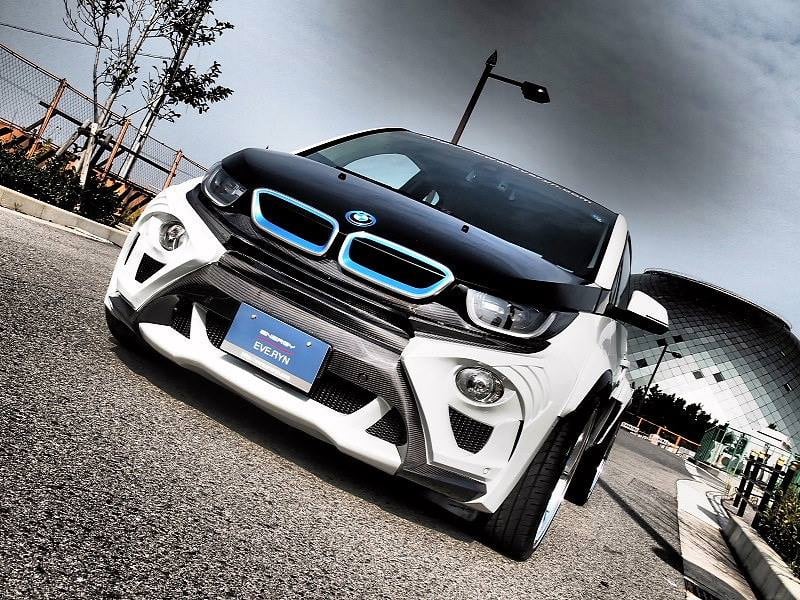 While I do rather like the BMW i3, it's mostly for its unique design and economy, not its sportiness. But that didn't stop Japanese tuning house EVE.RYN from tricking out an i3 as if it were a sports car.
They took a stock i3 and added a custom body kit, which gives the diminutive electric vehicle winder wheel arches, a carbon fiber front spoiler and rear diffuser, as well a widened wheel arches. Rounding out the package are large alloy wheels with sport tires, and BMW blue accents throughout.
I have to say the exposed carbon fiber is a great compliment to the carbon composite structure of the car, and the wheels look great. But I have to wonder what sort of effect on driving range all of these add-ons have. After all, part of what makes the i3 so brilliant is its incredibly lightweight construction, and I can't imagine that adding all these accoutrements could possibly help.