Help Save this Rare Ferrari 348 Challenge Race Car
ferrari | October 9, 2014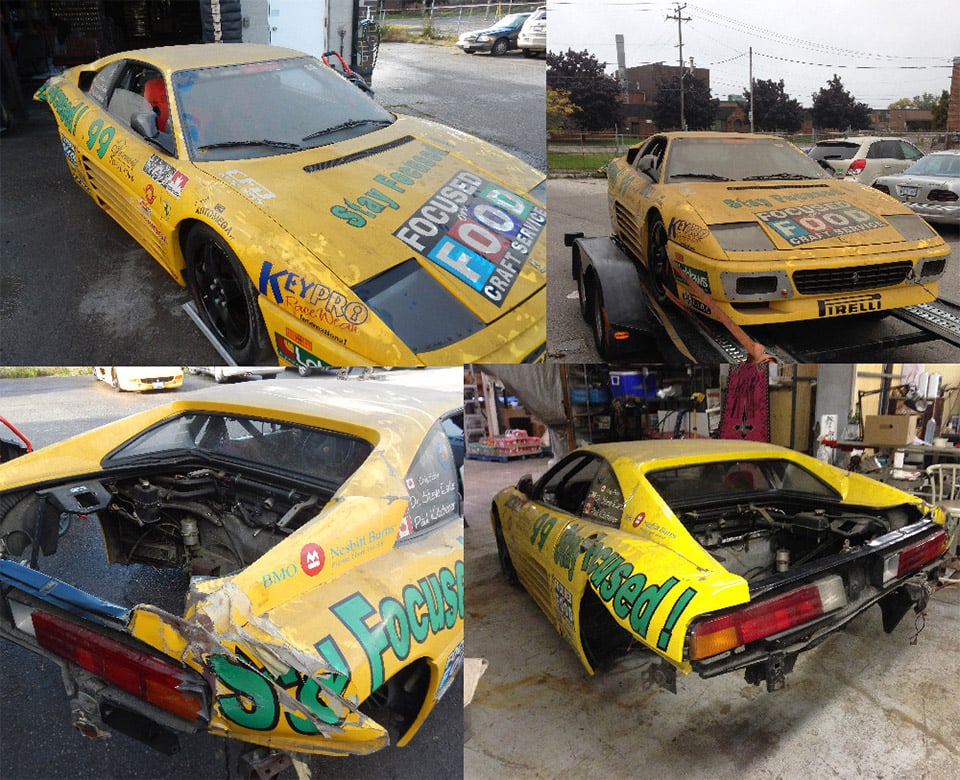 Paul Kitchener's Ferrari 348 Challenge race car has seen much better days. Paul used to race this amazing 1994 car until the early 2000s, and would later use it to give kids Make a Wish rides, and to provide advanced driving lessons. Sadly, while he was teaching one day, a student lost control and did catastrophic damage to the car. While both Kitchener and his student were unharmed, the car wasn't as fortunate.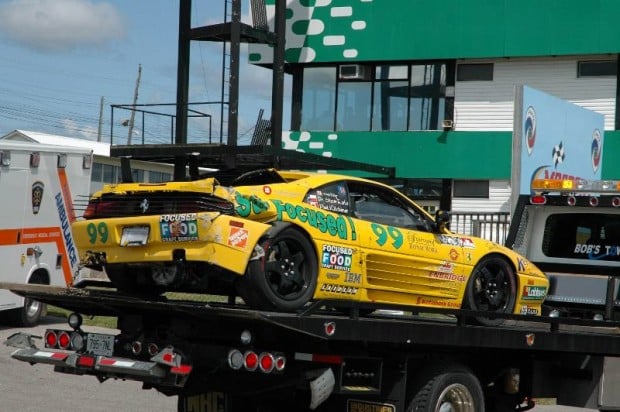 Since insurance doesn't cover race cars, the car ended up sitting dormant for the next eight years, and is currently garaged in Mississauga, Ontario, Canada. After facing some personal health setbacks in 2009, it seemed as if the 348 would never see the light of day again. But Paul persevered, and is back to teaching drivers once again. Determined, he would gradually find and amass the majority of parts needed to restore the car, but has yet to find a way to get the car put back together.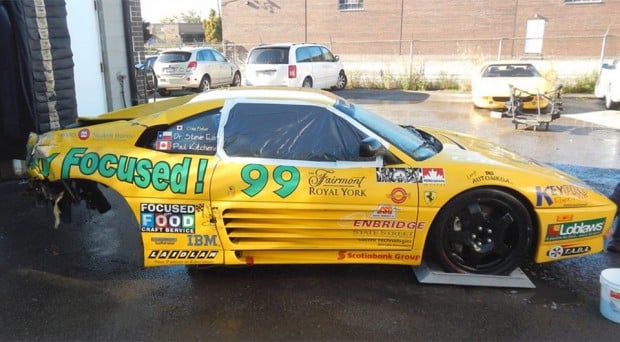 The costs for a professional restoration would be significant – one recent estimate was about $50,000. So here's where you come in. Paul's family is hoping to find a school willing to take on the challenge of restoring the car to its former glory.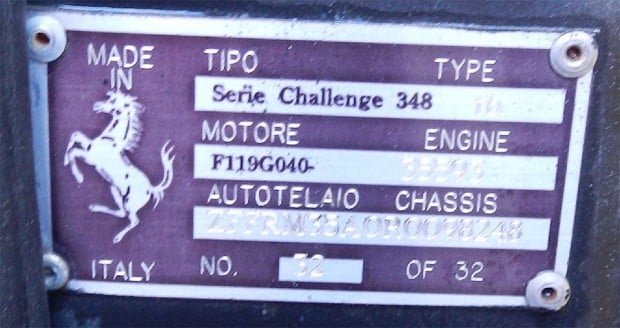 The hope is that the car can be restored in time to participate in the 2015 Ferraris in Monterey event, which takes place in August, 2015. The event takes place just once every 10 years, and Paul brought his Ferrari to both the 1995 and 2005 events, so it only makes sense that he should attend in 2015 too. With that in mind, Paul's family has dubbed the project the "Road to Monterey."
If you know of any technical schools or organizations who might be interested in helping to bring back this once great car so it may once again race, head on over to the Road to Monterey Facebook or Twitter page and drop them a message. Let's see if we can help make this well-deserved wish come true.