Tesla Model S – D Series
tesla | October 10, 2014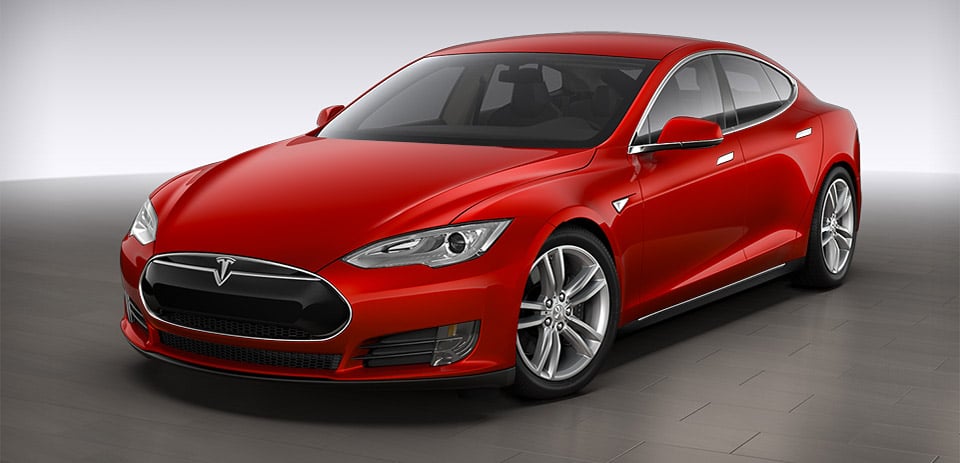 Tesla's latest addition to its popular Model S sedan adds a second set of motors to the front of the car, transforming the already powerful RWD into an even more aggressive and better handling AWD.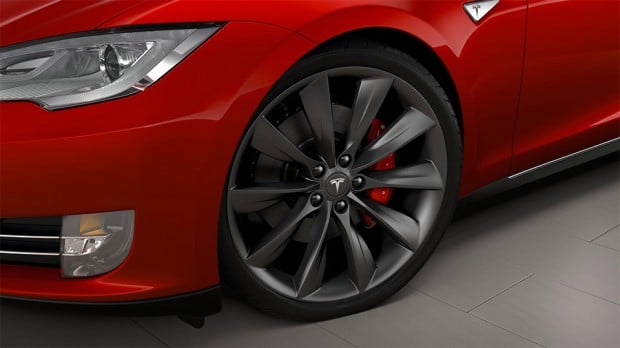 At the top of the line is the P85D, with an astounding 691 total horsepower, which launches the car from 0-to-60 in a supercar-like 3.2 seconds, and topping out at 155mph – up 25mph from the RWD P85. Next up is the 85D, with 376 horsepower, and the 60D, which has the same power, but a smaller 60kWh battery pack. While the P85D gains significant power compared to its RWD brethren, the 85D and 60D are actually 4 horsepower less – but benefit from improved handling thanks to both front and rear motors.
Power distribution between the front and rear motors can be dynamically adjusted in real time, which should also help with vehicle control.
Interestingly enough, the addition of these motors has increased driving range, with the 60D up to 225 miles range vs 208 on the RWD 60, the 85D getting 295 miles vs 265 miles on the RWD 85, and the P85D getting 275 miles vs. 265 on the RWD P85. The one asterisk to these new range ratings is that they're based on a 65mph driving speed. But if you're driving like a bat out of hell, you can't expect spectacular range.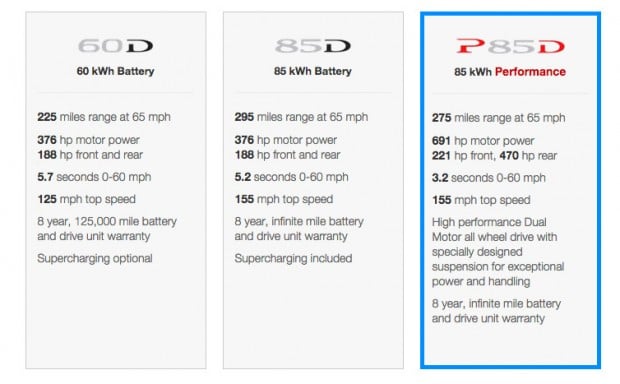 In addition to the drivetrain improvements, Tesla has added hardware to support functionality dubbed "Autopilot," which includes a front-facing camera, radar, ultrasonic sensors surrounding the entire car. Integrated with along with GPS and real-time traffic data, these sensors can provide real-time safety and road information to drivers. Ultimately, this system will enable a variety of autonomous driving capabilities via software updates. Autopilot hardware is already starting to go into all Tesla Model S cars, not just the D series. However, it's unclear at this point what features will be enabled and at what time.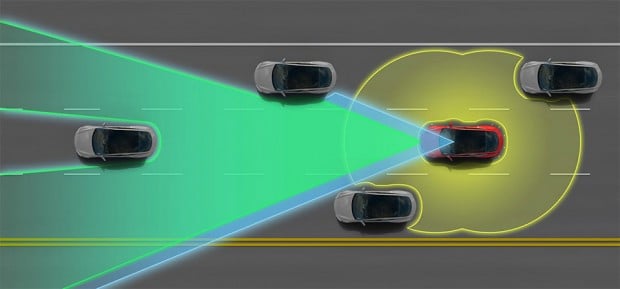 Tesla is already taking orders for the Model S D series. A well-equipped 60D sells for $92,570(USD), the 85D for $100,570, and the P85D for $121,670. The P85D will start delivering this December, while the 60D and 85D will be available in February 2015.