Black Chrome Aventador by Vogt-Folientechnik
chrome | lamborghini | wraps | October 13, 2014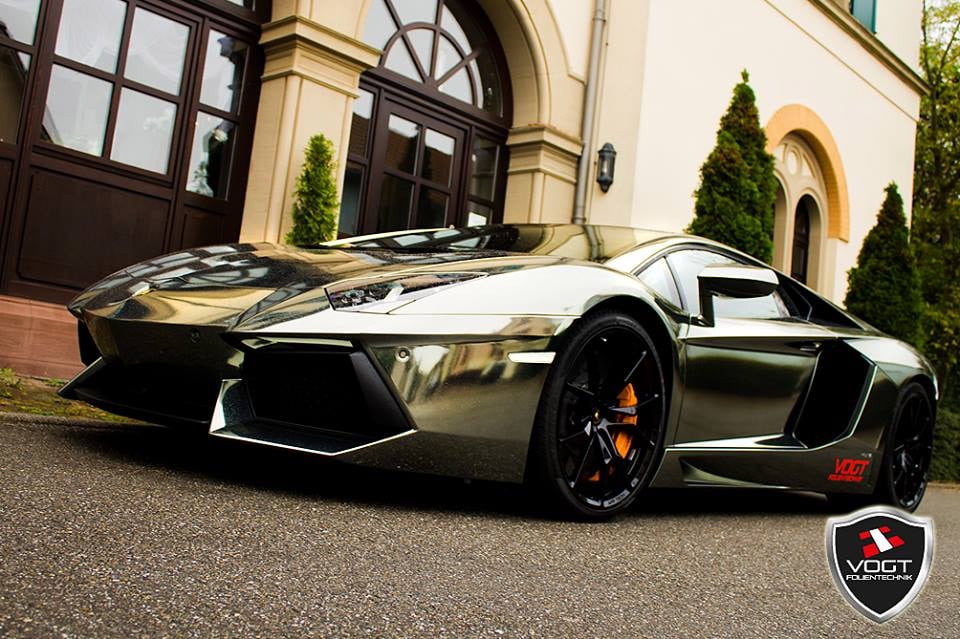 This wouldn't be the first time I've seen a chrome-wrapped Lamborghini, but I rather like the darker finish on this model which makes it look more menacing and far less tacky than other wraps. The wrap job comes courtesy of Gemany's Vogt-Folientechnik, who offers this black-chrome look to its customers.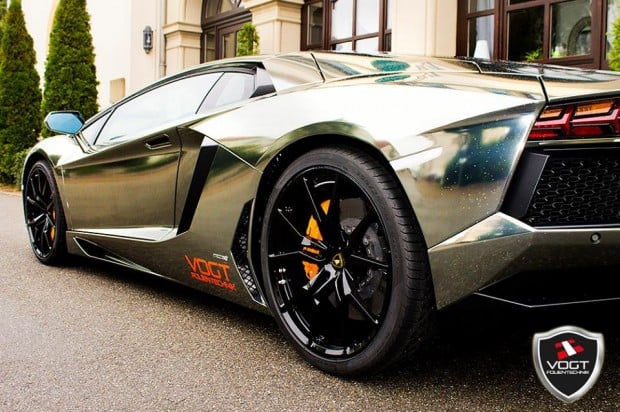 The gloss black Lamborghini wheels and orange brake calipers round out the design beautifully, though I wouldn't doubt if it came from the factory with those. It's this sort of wrap that makes me consider wrapping my car – after all, it protects the underlying finish, and gives you the ability to change your car's color on a whim.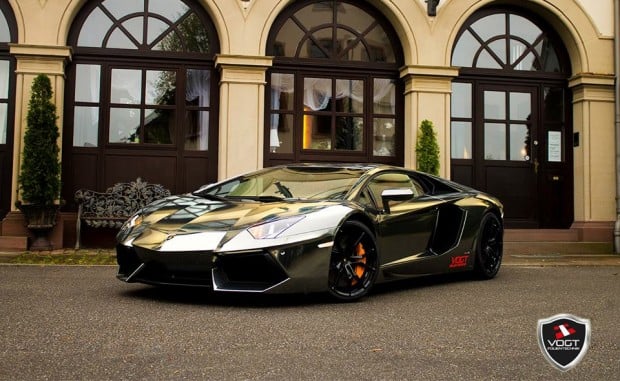 Granted, no matter how you slice it, any Lamborghini is a showy car, and wrapping it in anything metallic makes it more so. But this still a pretty awesome looking ride done up in this particular wrap if you ask me.