$3.2 Million Limited Edition Ferrari F60 America
ferrari | October 13, 2014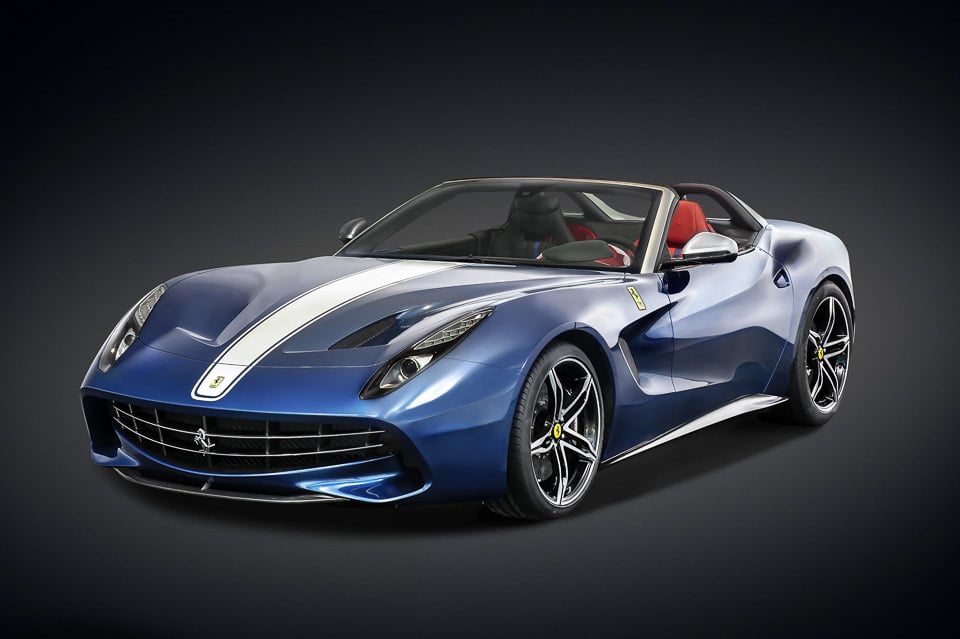 Ferrari is celebrating 60 years of selling its famed vehicles in the United States by bringing a very limited edition car across the Atlantic. Dubbed the Ferrari F60 America, just 10 of these vehicles will be built. The F60 America is an open-top version of the F12 Berlinetta and boosts the price of the Berlinetta from its base of $330,000(USD) to an astounding $3.2 million. In other words, you could have a different Berlinetta for each day of the week and have about a million dollars left over, or you could buy this one. But the point is moot since all 10 vehicles are already spoken for.
The F60 America has a powered fabric roof that can be opened or closed at speeds of up to 75 mph (aka "idling" in this car) and roll hoops that trail off into carbon fiber-trimmed buttresses. Inside, the car is finished with a two-tone red and black interior and both sports seats display the American flag on the backrest. All 10 are painted in a blue-and-white livery that matches the colors of the history Ferrari North American Racing Team.
Of course, the F60 America comes with the Berlinetta's astounding 731hp V12 engine, which gives it a 0-to-100 km/h (62 mph) time of just 3.1 seconds. But for those who buy one of these beautiful vehicles, you might want to slow down and let the passers-by gawk.