Tecnicar Lavinia: An Italian Electric Supercar
italy | technicar | October 13, 2014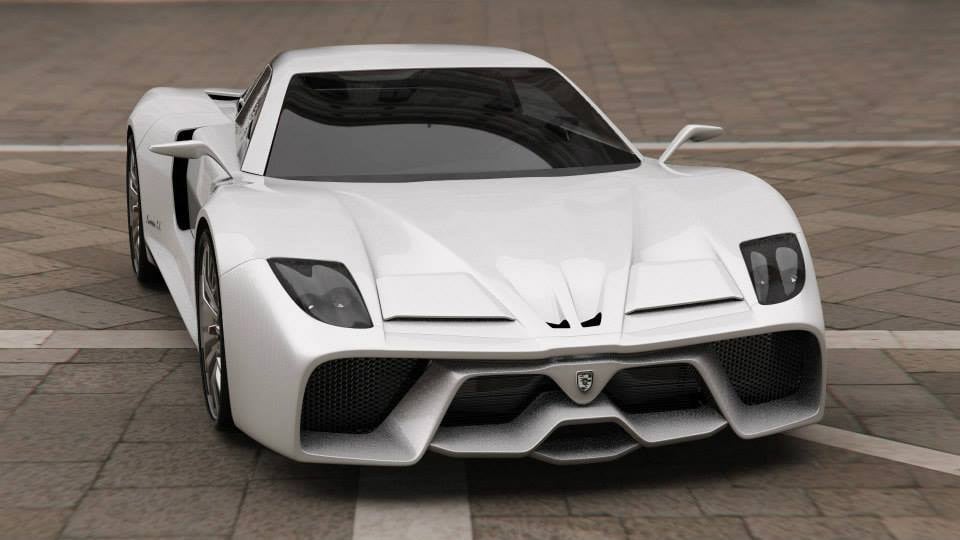 Another boutique European automaker has popped onto the scene with a concept supercar, and this time it's supposed to be an all-electric model. Designed by Giuseppe Ferrazzano for Italy's Tecnicar srl, the Lavinia is targeting a 588kW electric drivetrain which can output 800 horsepower, and do 0-to-62mph in just 3.5 seconds.
All we have to go by at this point are some renderings of the car, which has an aggressively low stance, and a front end that looks more like a snake than a Dodge Viper – especially with those little "nostril" air intakes on the hood, menacing headlight "eyes" and a little "V" in the center that looks like its mouth. While the front diffusers are a little overdesigned for my taste, I rather like the clean and simple rear end, with its large round brake lights, which I presume double as turn signals.
While its specs sound impressive, they're going to have to push just a little harder if they want to beat the launch time of the recently-announced Tesla P85D, which is just a hair faster. That said, the top speed goal for the Lavinia is 186mph, which would outdo the Tesla by 31mph.
There's no word on if or when the Lavinia is slated for production.