Sharpie Marker Art Nissan Skyline GT-R
art | nissan | October 15, 2014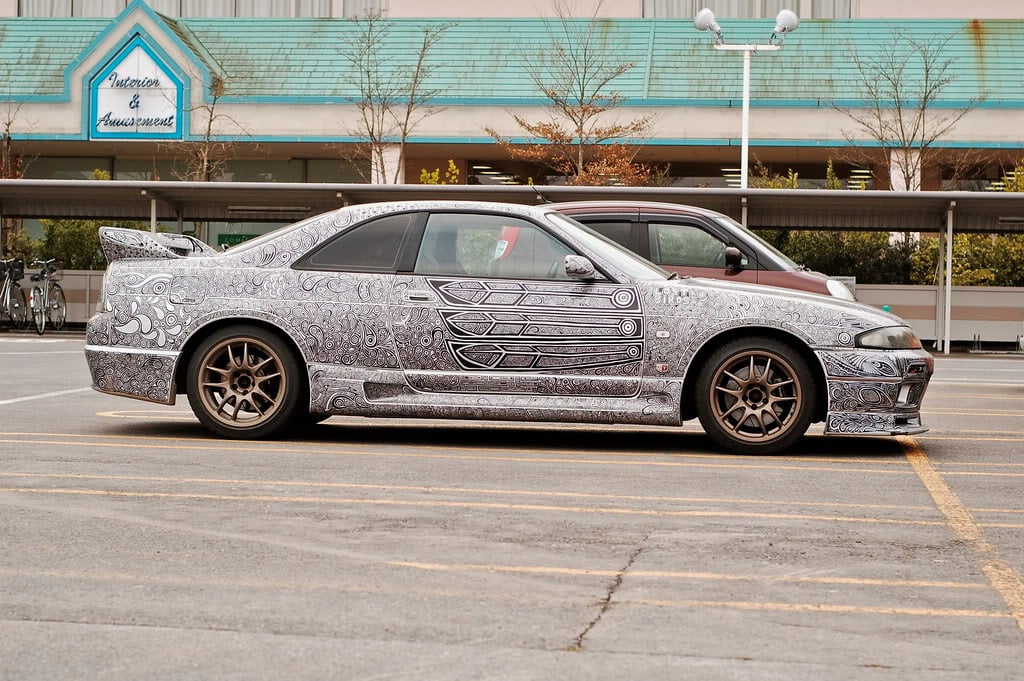 When I first saw this intricately detailed vehicle, I assumed it was one of those camouflage wraps they use to conceal the identity of new cars while they're being tested. But upon closer inspection, it turns out this is actually an amazing paintjob.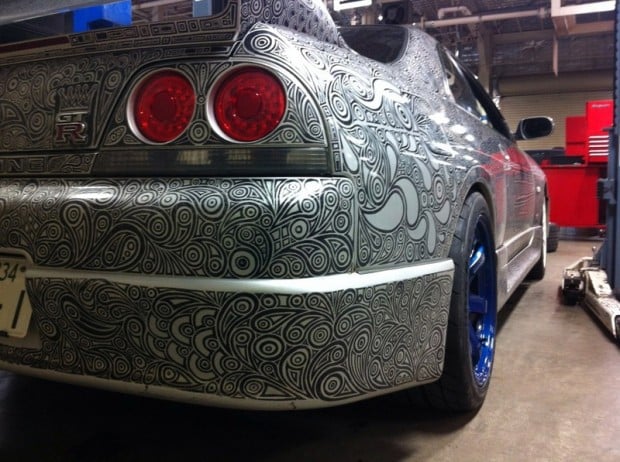 What you're looking at here is a 1995 Nissan Skyline GT-R that's been hand-embellished with Sharpie permanent markers. Owner Collen Kelton's wife Allison spent about 100 hours creating the insanely detailed drawings on virtually every surface of his car.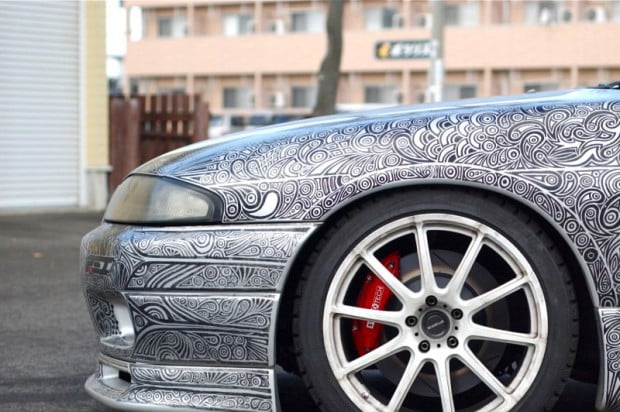 It really looks amazing, and makes you wonder why car companies don't offer the option to order intricate wraps or stenciled paintjobs for those looking for something a bit more eye-catching than a flat field of color.
You can find all the details on this extraordinary feat over on the Skyline Owners Club forums. Collen and Allison, all I can say is that I'm incredibly impressed. Your car is a true work of art.