Kia Soul EV Ice Cream Truck Heads to SEMA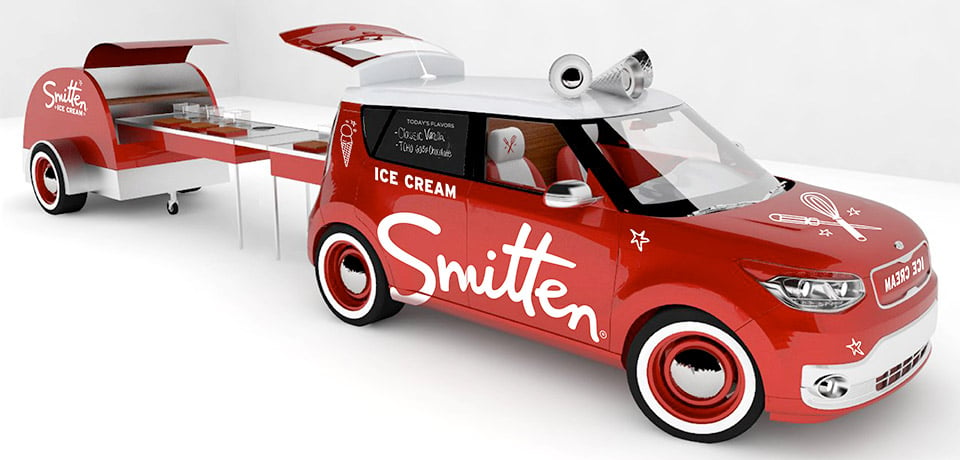 If you've never been to the SEMA show in Las Vegas, you owe it to yourself to check it out some day. The show (open only to the automotive trade) includes all kinds of amazing modified cars and trucks, usually with major performance and appearance upgrades. In addition to the serious vehicles, you get a handful of wacky creations, like the one that Kia plans to show off this year.
What you're looking at is the Kia Soul EV ice cream truck. Kia partnered up with Smitten ice cream to create this unique vehicle, which is not only way cooler than those old Good Humor trucks, but serves up a special ice cream produced with a liquid nitrogen process which is said to make "freshest, purest, creamiest ice cream."
In addition to the made-to-order ice cream machine, the vehicle is outfitted with a serving counter which connects to its matching trailer. The chalkboard windows which offer up the daily specials are a nice touch as well.
To see the Kia Soul EV ice cream truck in person, be sure to stop by at the 2014 SEMA show, which runs from November 4 to 7 at the Las Vegas Convention Center.