MINI Sets Nürburgring Front-Wheel Drive Record
mini | nurburgring | October 18, 2014
It seems like Renault just recaptured the crown for the record lap of the Nürburgring in a front-wheel drive car, when MINI comes along and sets the bar even quicker. The previous record was set by a Renault Mégane RS 275 Trophy-R, which achieved a lap time of 7:54.36. But when Christian Gebhardt arrived at the 12.9 mile Nürburgring Nordschliefe in a Schirra Mini JCW GTS, he set a new record lap time of 7:44, beating out the Renault by 10 seconds.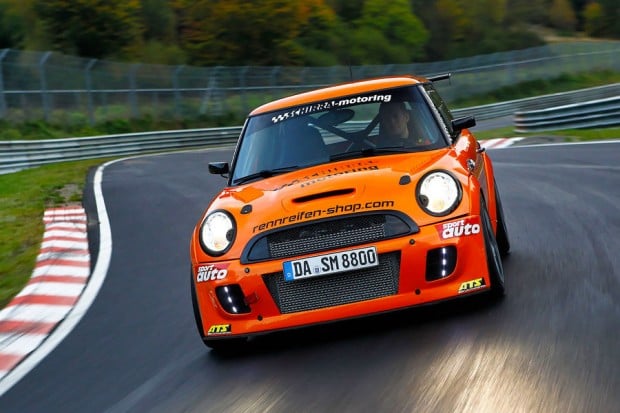 The MINI was a highly tuned performance version of the MINI John Cooper Works put together by Schirra Motoring, meaning that Renault retains the title of the fastest front-wheel drive *production* vehicle around the 'Ring. This MINI weights in 175 pounds lighter than the JCW MINI rolling off the line. Schirra also reworked the suspension, differential, tires, and boosted the MINI's standard 211 horsepower engine up to a total of 290 hp.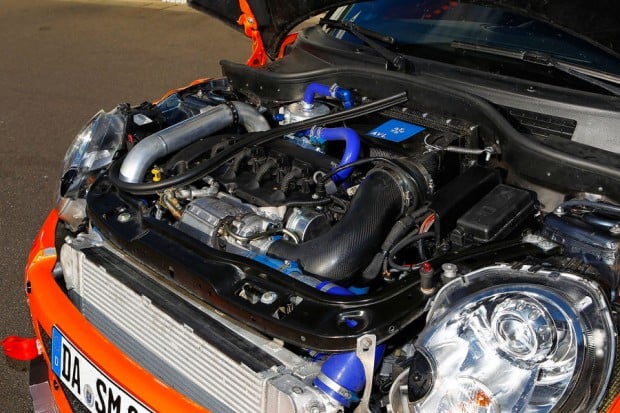 With the new record in place, we'll see if Honda can still meet its goal of setting a new record with its Civic Type R.