1972 Ferrari 365 GTB/4 Daytona Pops up on eBay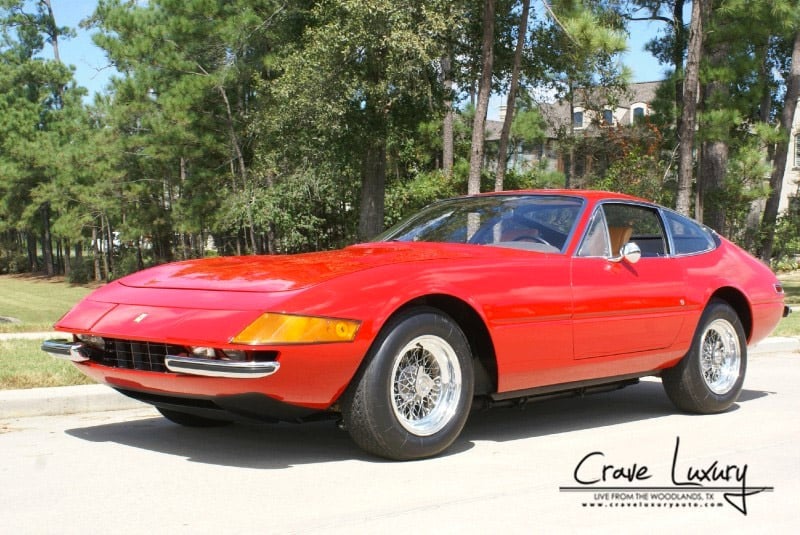 The Ferrari 365 GTB/4 is of my favorite Ferraris of all time. Known by most by the moniker "Daytona," just 1,284 of these classic Ferraris were made from 1968 to 1973. Powered by a 4.4-liter, 352 horsepower V12 engine, the front-engined, rear-wheel drive gran tourer could go from 0-to-60mph in just 5.4 seconds, with a top speed of 174mph – both impressive figures for its era. The Berlinetta style 2-seater was designed by Pininfarina, and has an unmistakably gorgeous side profile.
This particular example is being offered by Crave Luxury Auto, and is painted in Ferrari's iconic Rosso Corsa color scheme. The car has 19,875 miles on the odometer, and there's a $500,000(USD) starting bid – though it's likely to sell for more than that – average resale prices are around $750,000.