Ford Reveals 2015 F-150s for SEMA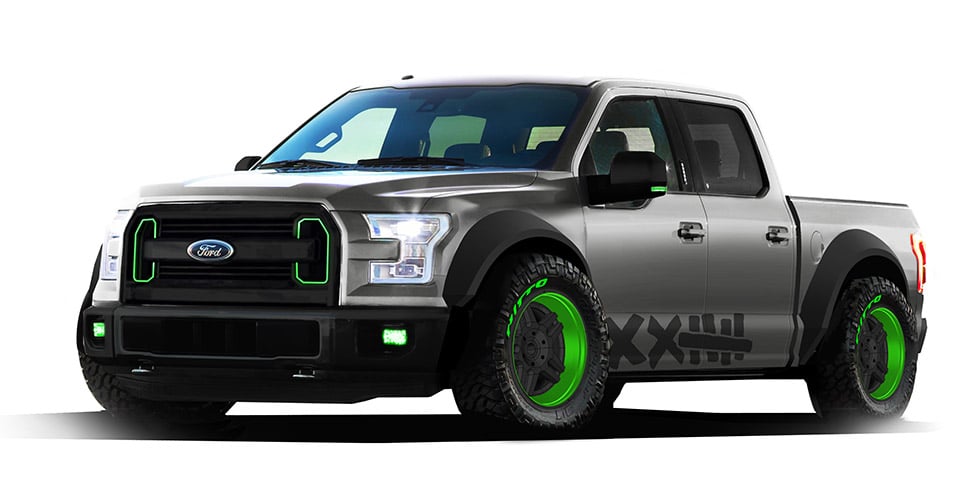 The 2014 SEMA show is just a couple of weeks away, and Ford aims to show up with a couple of its new, lightweight F-150 pickup trucks, tricked out with a variety of performance and aesthetic upgrades.
For starters is Vaughn Gittin Jr.'s street truck, designed to handle a wide variety of terrains, ranging from off-road, to everyday driving to drifting and jumping. An Air Lift Performance air suspension system helps give this grey and green monster its versatility, and Recaro seats provide safety and security for its occupants.
The other truck announced is the Deegan 38, an extreme off-road variant of the F-150, done up in a black and grey color scheme, with a raised suspension, big lug tires, a rack for BMX bikes, and Cylon-like array of fog lights across its front.
While the Deegan 38 is powered by a stock 3.5-liter V6 EcoBoost engine, it's not known if Gittin's truck has had drivetrain modifications. Both trucks will make their debut during SEMA 2014, which runs from this November 4th to 7th.