BMW Celebrates DTM Win with Special 1 Series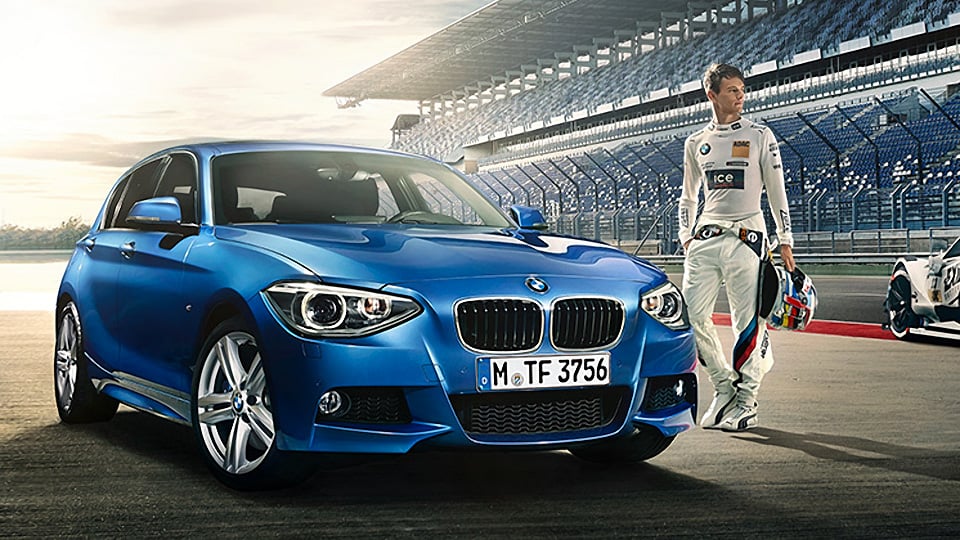 BMW has released another sporty model to commemorate the victory by driver Marco Wittmann in the 2014 DTM championship. Joining the BMW M4 DTM Champion Edition is the BMW 1 Series DTM Sport Edition. This smaller sports sedan doesn't get the black-and-white paint job of its M4 brethren, but the special edition is positioned as a replacement for the M Sport Package of the 1 Series, a package that is to be retired as of November 1, 2014.
The new DTM Sport Edition package includes 18-inch, five-spoke, alloy wheels, xenon headlights, and an interior trim package that includes a high-gloss black finish with bright Oxide Silver trim. For those customers who already ordered the M Sport Package, they'll be moved to the new package with a price reduction of 2,900 euros (~$3,690 USD). The new series is only being offered in Germany and won't effect U.S. buyers who haven't seen a 1 Series offered for a couple years anyway.