Explore South America in this 1966 Mercedes Bus
mercedes-benz | rv | October 25, 2014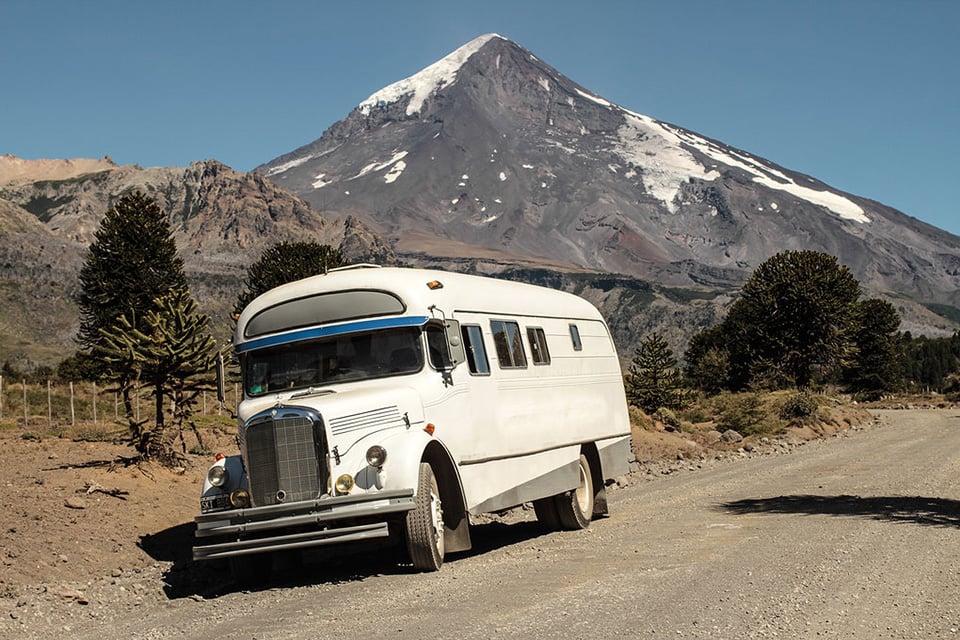 This restored 1966 Mercedes-Benz school bus has been converted into a spacious motor home and is available for rent for your travels through Argentina and around South America. Dubbed La Chanchita, this bus comes with everything needed for up to five people to travel and sleep comfortably, including sleeping accommodations, water, electricity, a toilet, a shower and a wood stove. Perfect for exploring the remote destinations of Argentina or packing your friends and ski gear to explore the ski resorts of the Andes.
The wood-finished interior of La Chanchita is beautiful, and it looks like a great way to explore South America in comfort. Frankly, I'm not sure about a wood stove on a moving vehicle, but you probably want to make sure the coals are out before putting the thing into gear.
La Chanchita is available for hire and can be picked up at either the airport or bus station in San Carlos de Bariloche, Argentina.