Shield DR3 Concept Car
October 26, 2014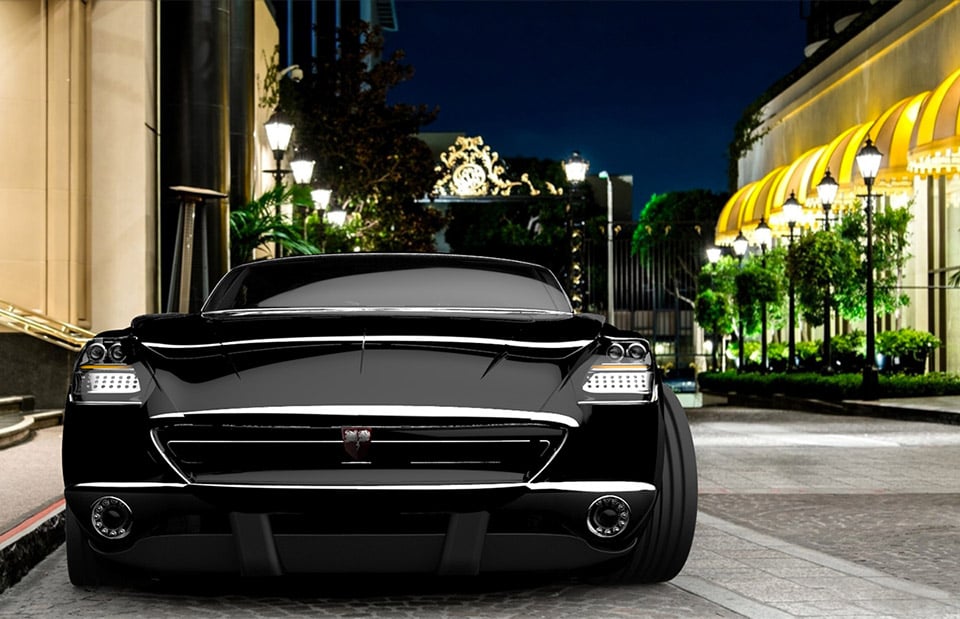 I have a fond place in my heart for the classic muscle cars of the 1960s and 1970s. But I also like the bells, whistles and performance of today's luxury sports cars. This concept design by industrial designer Mike Enayah looks like it combines the best of both worlds.
Enayah hasn't published many details on the features of his Shield DR3 Concept, but I love the styling, which at once looks muscular and elegant. With an elongated hood, low side profile, and fastback styling in back, the car looks fantastic. The overall shape of the car reminds me a little of the classic 1966-1970 Olds Toronado, albeit with more of a European sports car influence. I particularly like the way it looks from the rear 3/4 view.
The "Shield" moniker reflects the idea that the car would be both bullet- and IED-proof, and it even would have an secondary drivetrain that would deploy to send the carbon fiber and Kevlar passenger compartment to safety in the event of an attack.
Head on over to Mike's Behance page for more pictures and more of his design work.