1964-1/2 Ford Mustang Indy Pace Car up for Sale
ford | October 27, 2014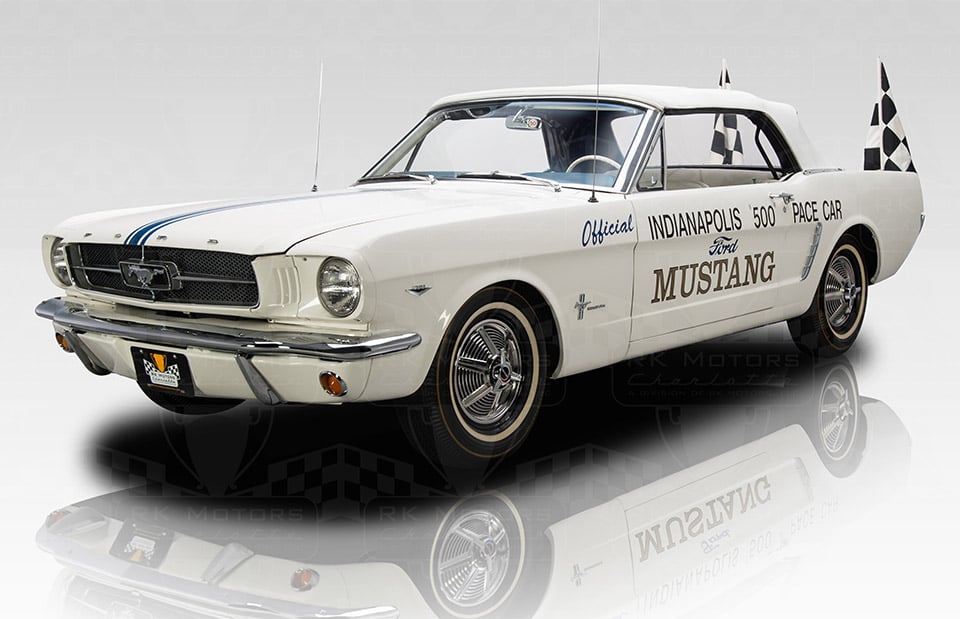 Unless you've been living under a rock, you know that 2014 is the 50th anniversary of the Ford Mustang. The original Mustang made its debut mid-year as a 1964 1/2 model, and original Mustangs from that year typically sell for $10,000 to $50,000 depending on condition. However, this very special Mustang is listed for over $1 million.
This particular Mustang has a few major items driving its value: 1) it was made during the very first hour of Mustang production ever, and 2) it was the only Ford Mustang to actually pace the Indianapolis 500 in 1964. The pristine, Holman-Moody prepared, white-bodied classic Mustang has a matching white convertible roof, and an experimental 289 V8 (developed for the Ford GT40) under the hood. With just 3376 original miles on the odometer, that means it's racked up less than 70 miles for each year of its life.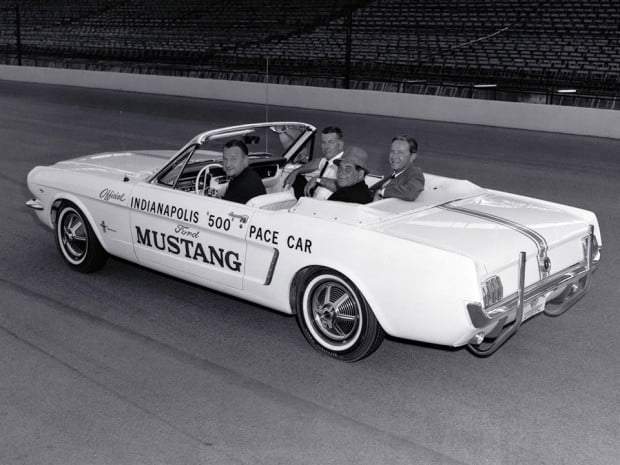 RK Motor Charlotte is currently offering the 1964-1/2 Ford Mustang Indianapolis 500 Pace Car with an asking price of $1,099,000(USD).