Ford Updates Troller T4 Concept
4x4 | brazil | ford | off-road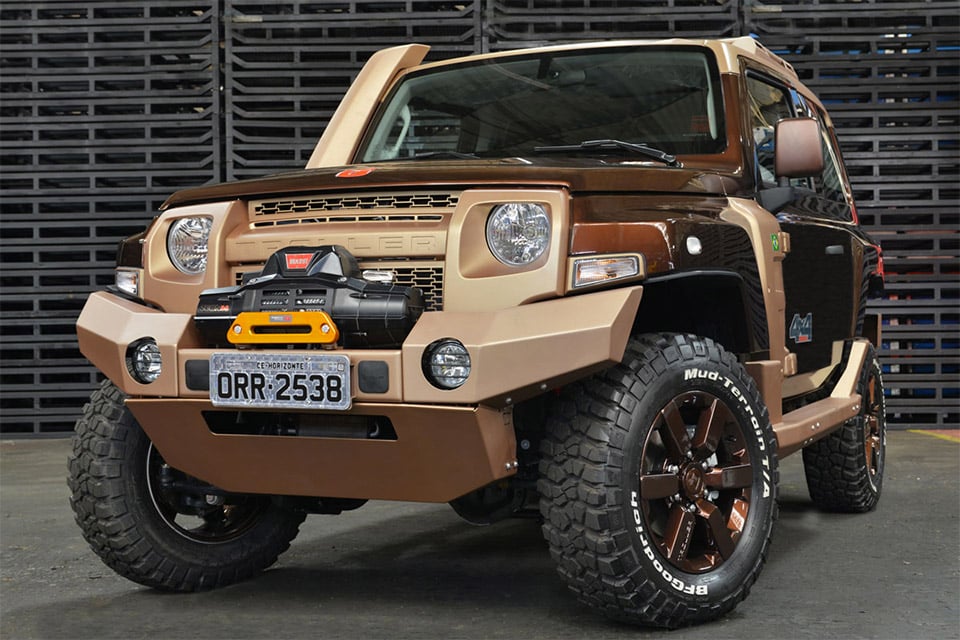 Ford is yet again showing off its compact Troller T4, a compact off-road truck destined for the Brazilian market. We first saw the Troller T4 back in June, and it's looking even better now than it did then.
The 4×4 truck, built by Ford subsidiary Troller Veiculos Especiais, has been updated with a two-tone paintjob, as well as enhanced bumpers, and a winch system up front. Inside, the T4 gets a similar brown and beige color scheme, with leather seats, navigation, and automatic climate control. Under the hood is a 197 horsepower, 3.2-liter five-cylinder diesel engine, connected to a 6-speed manual transmission.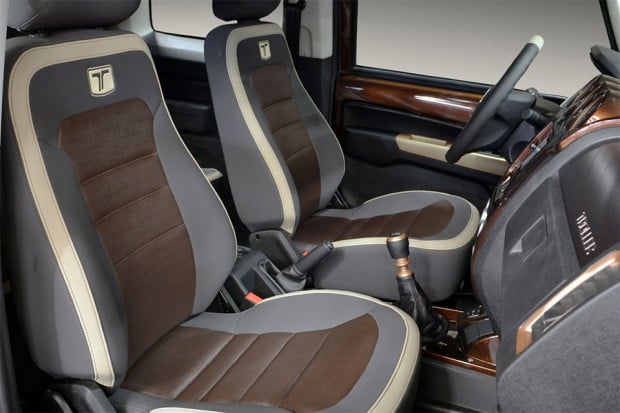 The latest Troller T4 concept will be shown in person at the Sao Paulo Motor Show this October 30. We sure wish that Ford would reconsider selling these outside of Brazil – Jeep could really use some Wrangler competition here in the States to help keep them at the top of their game.