Jeep Shows Frostbite and Riptide Renegade Concepts
jeep | sema 2014 | October 28, 2014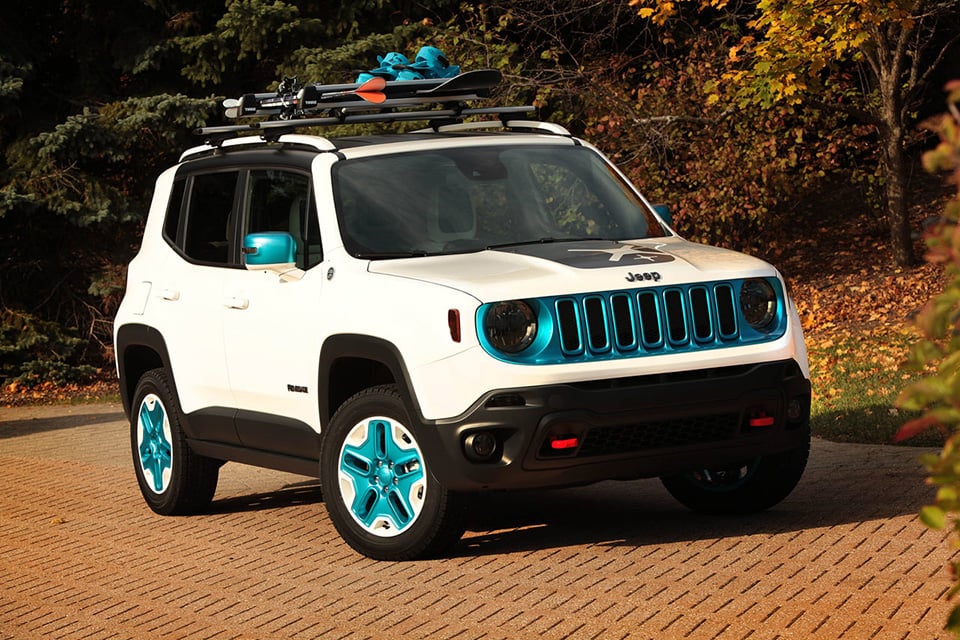 Jeep will be arriving at SEMA 2014 with two new concept versions of the Renegade to share: the Renegade Riptide and the Renegade Frostbite. The two concepts show two of the extreme environments in which Jeep imagines the Renegade to be right at home: a snowy mountain and a warm and sunny ocean beach.
Jeep Renegade Frostbite
The Frostbite version, shown above, is done in bright white with frosty blue trim, perhaps reminiscent of something that would be driven in the arctic by the Snow Miser. On the outside, the Frostbite shows off cool blue-and-white wheels, a blue front grille and mirror cap. Inside, it's got matching Katzkin pearl seats and also surrounds the perimeter around the doors and appears on the outline of the gearshift and vents. The winter-bound Renegade also shows off a Mopar ski/snowboard roof rack for carrying those winter toys to the slopes.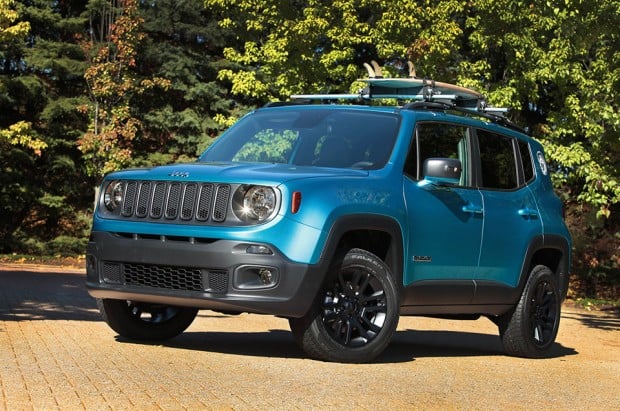 Jeep Renegade Riptide
The Jeep Renegade Riptide is finished in a color scheme that is nearly the inverse of the Frostbite, with black accents and a shiny Vibrance Grandeur Blue body color. This concept has the Jeep Performance Parts logo stamped on the rear body sides, but in a manner that recalls a surfer. The painted satin black accents can be found on the front grille, mirror caps and select areas of the front fascia. The top has another Mopar carrier rack, this time intended to bring surfboards to the beachside. Inside, the blue trim accents are found on the instrument panels and side panels, and is set off with white accents throughout the interior, including on the Jeep logo area of the steering wheel.