Limited Edition 2015 Audi R8 Competition
audi | October 28, 2014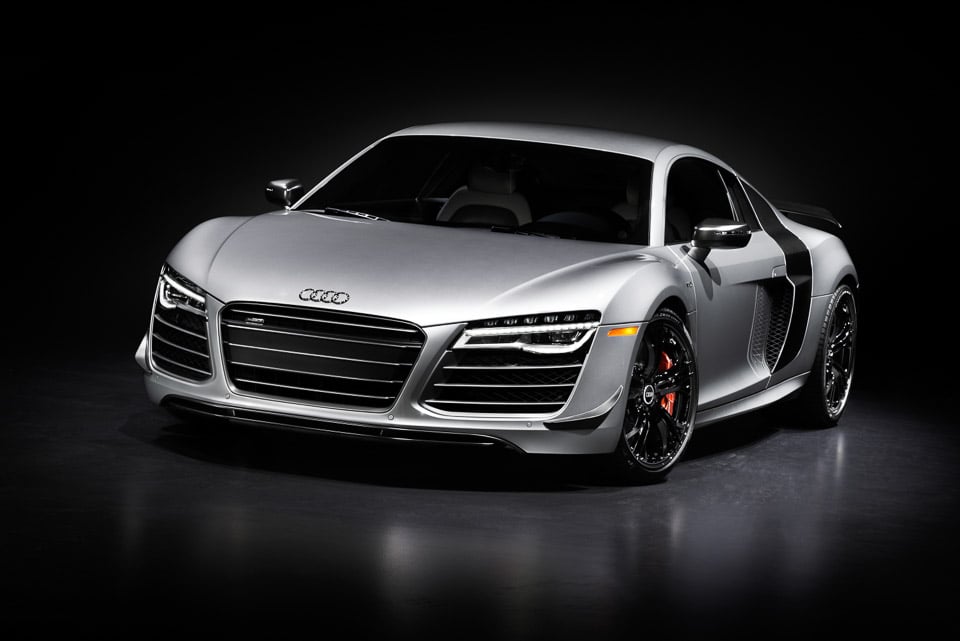 With the same 570hp 5.2-liter V10 engine as is found in the Audi R8 LMS race car, this new, limited-edition 2015 R8 competition is sure to turn some heads and leave a lot of other cars behind. The R8 competition will be unveiled at the upcoming Los Angeles Auto Show, where the German automaker will show off the car's racing-inspired matte carbon trim elements, black high-gloss tailpipes and sports exhaust. With a naturally-aspirated V10 linked to Audi's seven-speed S tronic gearbox, this two-door coupe will go from 0-to-60 mph in just 3.2 seconds, with a top speed of 199 mph, making it the fastest R8 Audi's ever produced.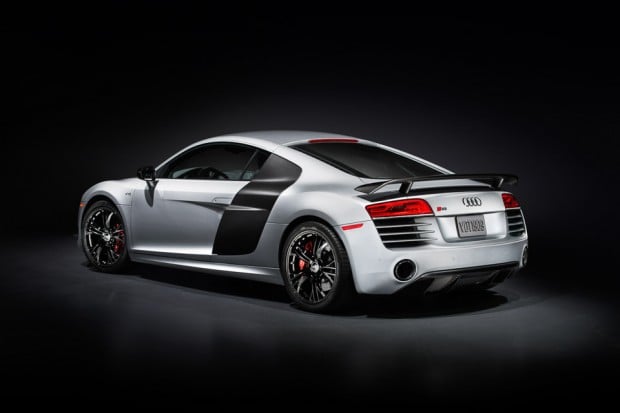 Along with the matte carbon side blades, it's also fitted with a matching rear spoiler, engine bay cover, side blades and front and rear diffusers. The carbon fiber elements not only lower the car's weight, but also enhance aerodynamics and increase downforce. The car is available in a variety of colors and a selection of wheel finishes, but each will have an "R8 competition" illuminated inlay in the door sills and matte carbon fiber on the center console.
Audi will be bringing just 60 examples of this model to the United States. Pricing is not yet available, but the cars can be ordered beginning in November 2014 with deliveries expected in early 2015.