Honda Civic Type R: The Other Side
commercials | honda | videos | October 31, 2014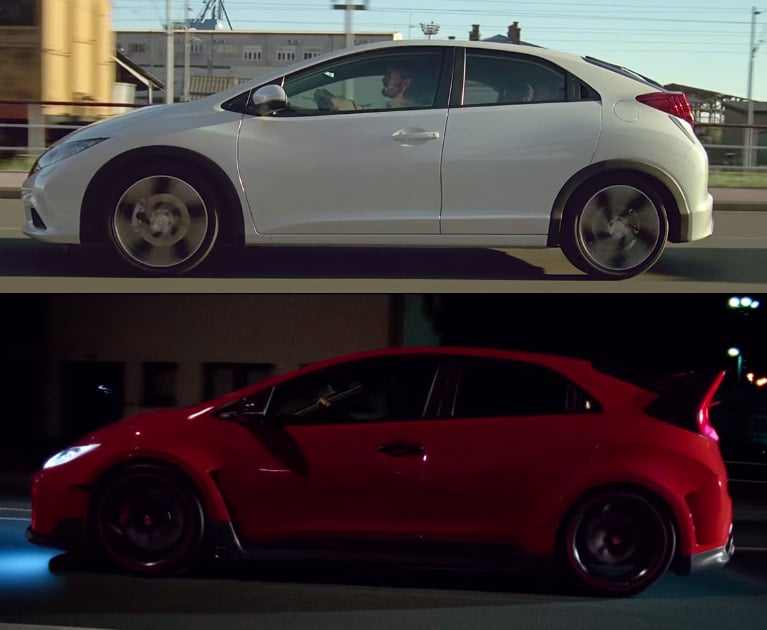 To promote its Civic Type R Concept, Honda created a cool interactive video, which lets users toggle between everyday life in a stock Honda Civic, then switch over to the fast lane in a Civic Type R.
Throughout the three-minute ride, you play a father who picks up his kids in his Civic, who clearly yearns for more action and adventure – hence the daydreams about driving the sporty Civic Type R. A press of the "R" key sends him into a thrilling nighttime car chase, where he plays a wheelman for a robbery (without the kids in the car, of course).
It's a really creative commercial, and well worth a watch. Play it above, or head on over to Honda: The Other Side to check it out for yourself.