Ford EcoSport Gets Decked out for Sao Paulo
ford | November 2, 2014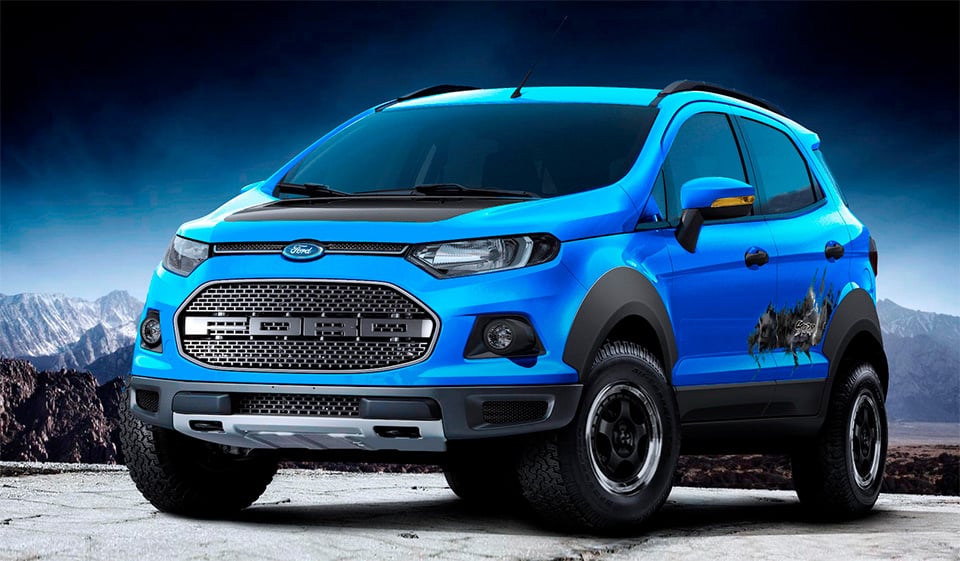 Ford rolled into the 2014 Sao Paulo Auto Show with three concept designs based on its popular EcoSport compact SUV. Though the EcoSport isn't currently available in the United States, it remains one of the best selling cars in South America. Ford created the three concepts to showcase the crossover's versatility and customization options.
Ford calls the three concepts the Storm (above), the Beast (in Speed White) and the Beast (in a deep Copper Stardust). The Storm has a terrific front grille proudly displaying Ford's moniker and takes its inspiration from its big brother, the Ford F-150 Raptor.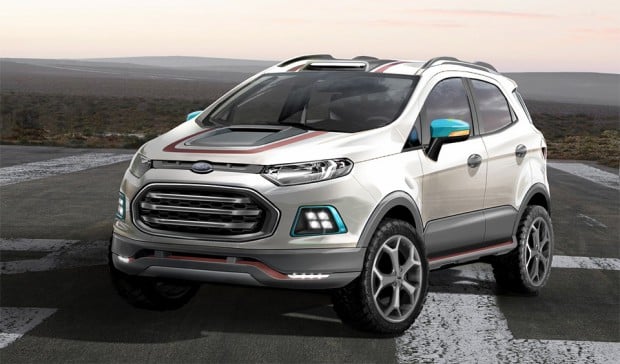 The EcoSport Beast shows off the car's sportiness with orange and blue accents and a unique air scoop on the hood. It also shows off quad LED fog lamps and big, five-spoke wheels. On the inside, the Beast's rear seats are replaced with bike racks, for those who wish to ride on two wheels occasionally.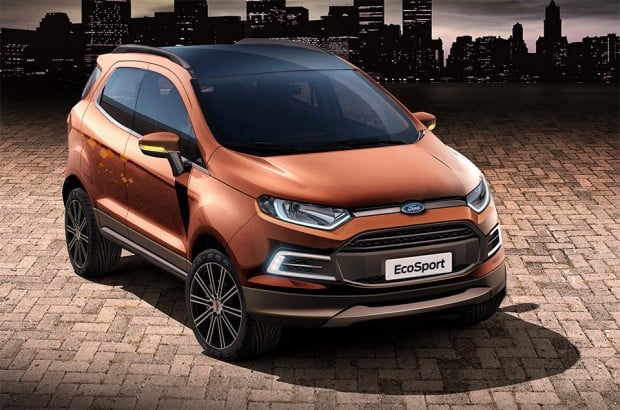 Finally, the Beauty displays the EcoBoost's sophisticated side with a metallic finish, a contrasting black roof, and LED fog lamps.