2015 Ford Mustang RTR
ford | mustang | November 4, 2014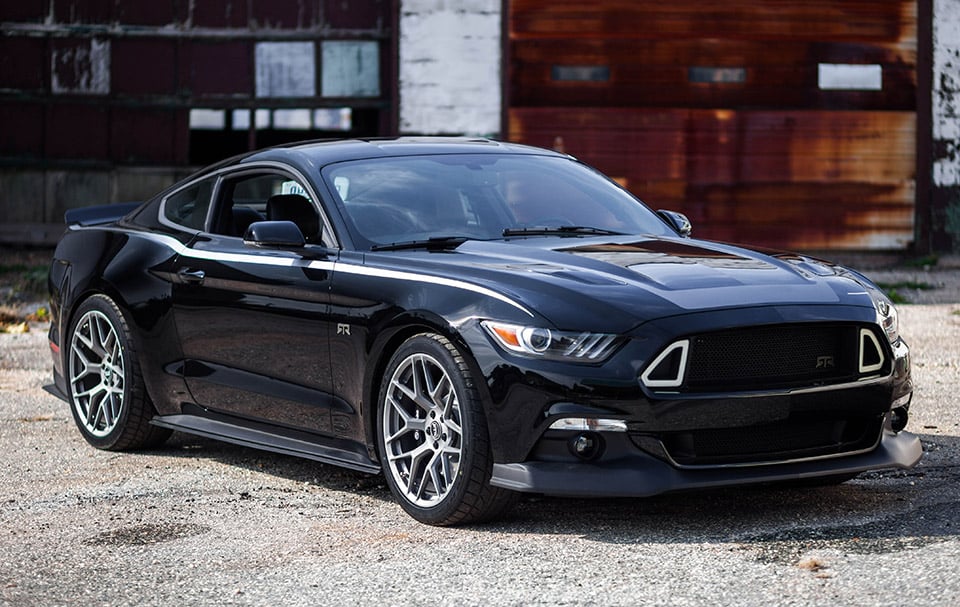 RTR has outed their latest custom Mustang build for the 2015 model year. When fully equipped with RTR's available mods, the 2015 Mustang gets an more pronounced chin and rear spoiler, revised rear diffuser with side splitters, rocker splitters, and a new grille with eye-catching triangular inserts, as well as custom RTR wheels. With all of these parts in place, the RTR 'Stang feels much more aggressive than stock, and is perfect for those looking to get rid of the European styling of the 2015 Mustang and make it feel like a good old American muscle car.
Going beyond the visual enhancements, the Mustang RTR Spec 2 gets upgraded adjustable dampers, adjustable sway bars, lowering springs, a custom exhaust system by Magnaflow, custom tuning, cold air intake system, and can even be supercharged to provide up to 725 horsepower.
The Mustang RTR can be made in any of the three available engine specs, including the surprisingly good 2.3-liter turbocharged 4, V6 or 5.0 V8 drivetrains.