"Golden Era" Custom 1926 Ford Roadster for Sale
auctions | ford | hot rod | November 4, 2014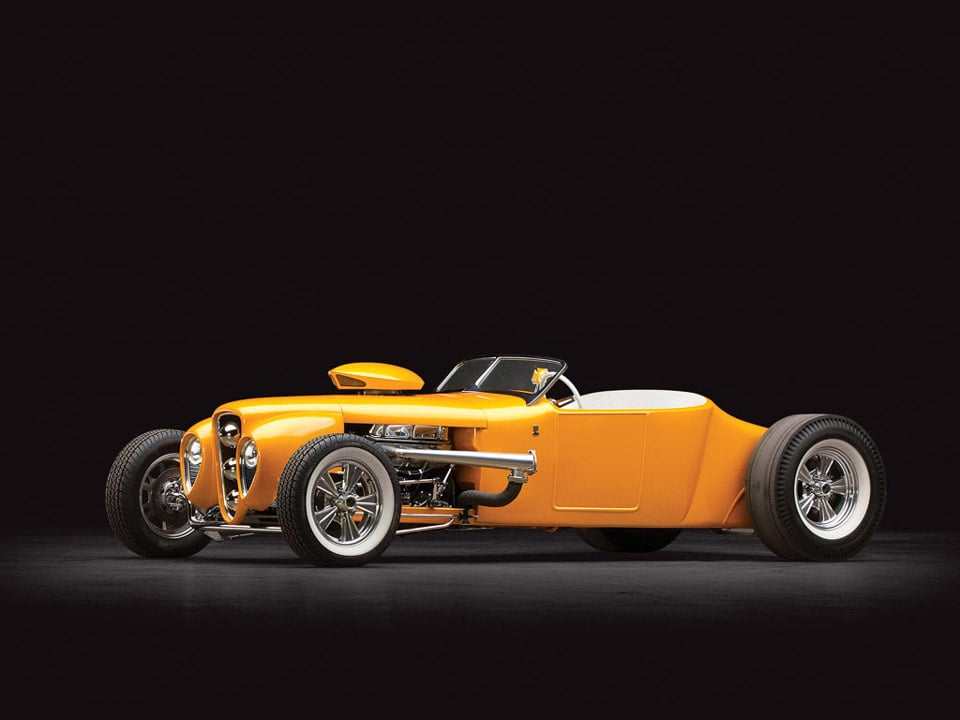 I recently wrote about the upcoming Sam Pack Collection auction, which is loaded with a number of amazing collectible cars. One of the more interesting vehicles in the collection is this custom built 1926 Ford Roadster, dubbed the "Golden Era" by renowned builder Rick Dore.
This custom hot rod is anything but traditional, from its vibrant melon pearl finish to its unusual triple-teardrop front end. The car is powered by a 325 horsepower, 351 cubic inch V8 engine, connected to a 3-speed Ford C-4 automatic transmission.
The car goes up for auction on Saturday, November 15, 2014, and is expected to fetch between $60,000 to $80,000 (USD).