Three Scions Compete in FR-S Tuner Challenge
As they've done in past years, Scion invited some of the country's top tuners to build an awesome Scion FR-S to show and compete at SEMA 2014. This year, the teams who competed were Speedhunters, GT Channel, and Super Street. The teams were given just 90 days to complete the rebuilds with a budget capped at $15,000. Oh, and of course, a Scion FR-S Release Series.
The Speedhunters FR-S is built as a track day racer, taking its inspiration from the early days of IMSA racing and the rise of Japanese racers in the U.S. It combines modern mechanics and aftermarket gear with slick retro styling. Builder Keith Charvonia made a lot of changes to the production Scion, including fitting it with a Cosworth Stage 2.0 supercharger kit, custom Rotiform BLQ wheels, custom interior leather trim, and his own custom-designed fender vents and front splitter.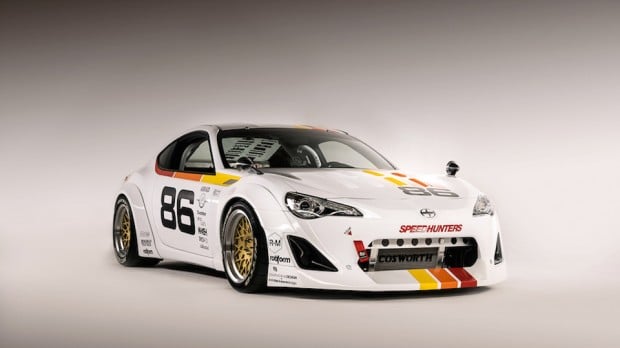 The Super Street FR-S showed up and unveiled an even more aggressive, wider stance than the Speedhunters entry. The bright yellow FR-S was inspired by Super Street's 2013 Rocket Bunny build. The builders, LTMW, Gearheinz, and Rywire, also boosted the engine performance, this time with Borla Induction 45mm DCOE individual throttle bodies. Of course, the team made some obvious changes to the FR-S's suspension with new coilovers and very large 18×10.25 and 18×12.25 FLOSS Edition BBS LM wheels. Inside, the car has a new Pioneer audio system with 12-inch subwoofers tucked inside and a new set of Recaro sports seats.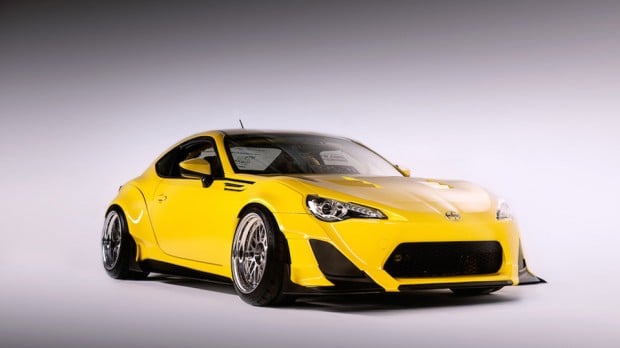 GT Channel's FR-S is done in an incredible silver/blue paint scheme, with matching matte blue gunmetal wheels. Under the hood, Mine's, MotoIQ, and Technosquare fitted a HKS GT Supercharger kit among other mods. The suspension also includes new coilovers. Inside, the car also has a new Pioneer touchscreen head unit and sound system. And it's hard to miss the new TRD HID headlights done with cool blue accents.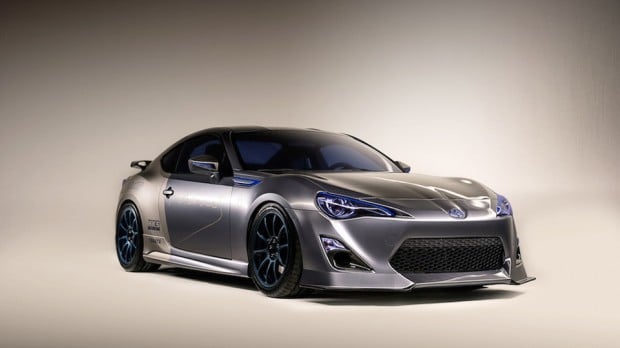 Be sure to head over to the Scion FR-S Tuner Challenge site and vote for your favorite.