2015 Chevrolet COPO Camaro Racer
camaro | chevrolet | sema 2014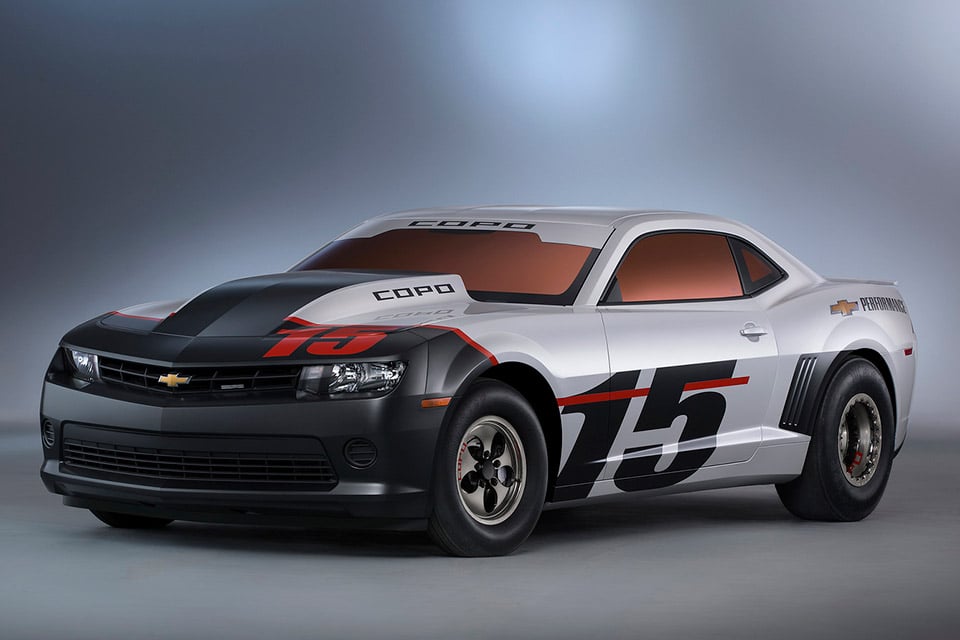 Chevy waited for SEMA 2014 to unveil its latest COPO Camaro. The track-only car is designed for the NHRA's Stock Eliminator and Super Stock classes and just 69 of the cars will be built.
The 2015 Chevrolet COPO Camaro is available with a host of powertrain options, either naturally aspirated or supercharged, including 350, 396 and 427 naturally aspirated engines and a supercharged 350. Each one is built by hand to the buyer's specifications, starting with production Camaro hardware and the same body as is used in production finished in Abalone White. Of course, the track cars will have a racing chassis and suspension components, including a unique solid rear axle system. The model that arrived at SEMA has a 5.7-liter LSX V8 with a 2.9-liter Whipple supercharger.
Of course, 2015 is the last year for the gen five Camaros, so we're certain to see a very different COPO racer next year.