Toyota Camry XSE Conceals an 850hp Dragster
dragster | sema 2014 | toyota | November 5, 2014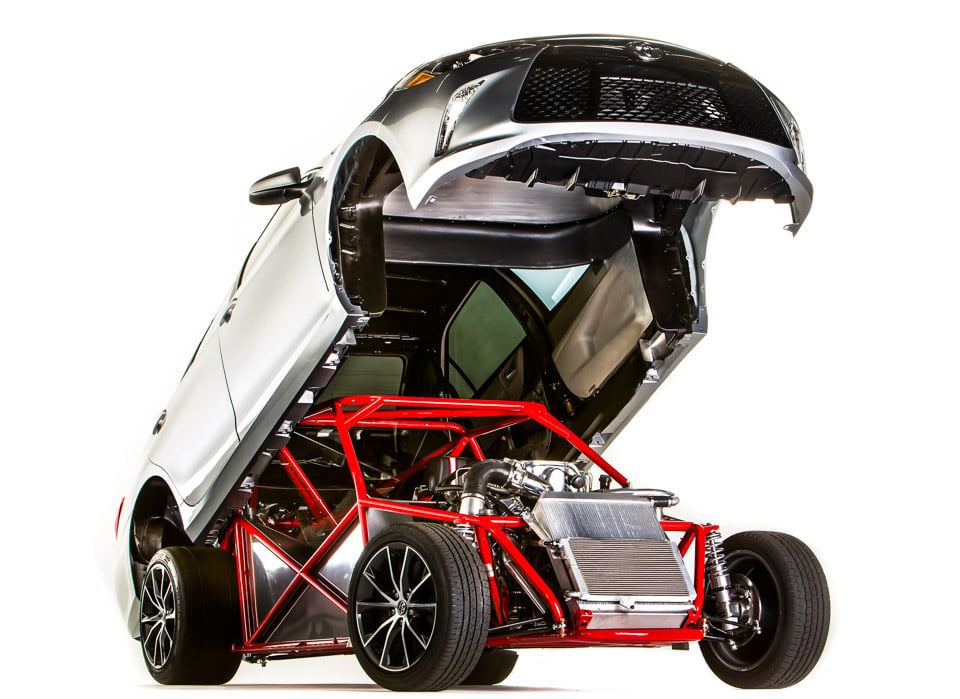 When you go to drag races and see a funny car, it's got a fake body on it – usually made from fiberglass or carbon fiber. This very special 2015 Camry XSE that Toyota is showing off has an actual Camry shell, but pops open to reveal a powerful dragster underneath. From the outside, the car appears to be completely stock, but once it flips its lid, it reveals its true self, hence its nickname – the Sleeper Camry.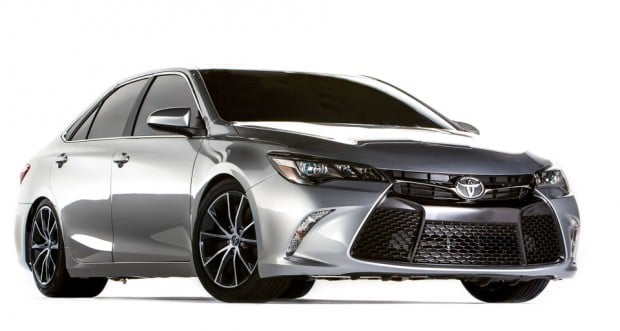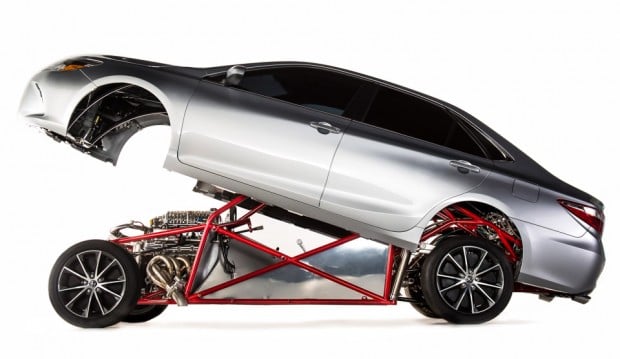 Inside, this unassuming Camry has had its chassis replaced with a proper tube steel cockpit, complete with all the necessary track safety gear. It's driven by a Tundra-sourced 5.7-liter V8 engine and drivetrain, and boosted with a TRD supercharger and a nitrous oxide system for a total of 850 horses. Its quarter-mile time is said to be just 9.8 seconds too. Just one question: when are they making a top fuel version?
If you happen to be at this week's SEMA show in Vegas, you can check out the Sleeper Camry XSE Dragster in person in the Toyota booth.