Awesome Car Pic: 1963 Lamborghini 350 GTV
lamborghini | November 9, 2014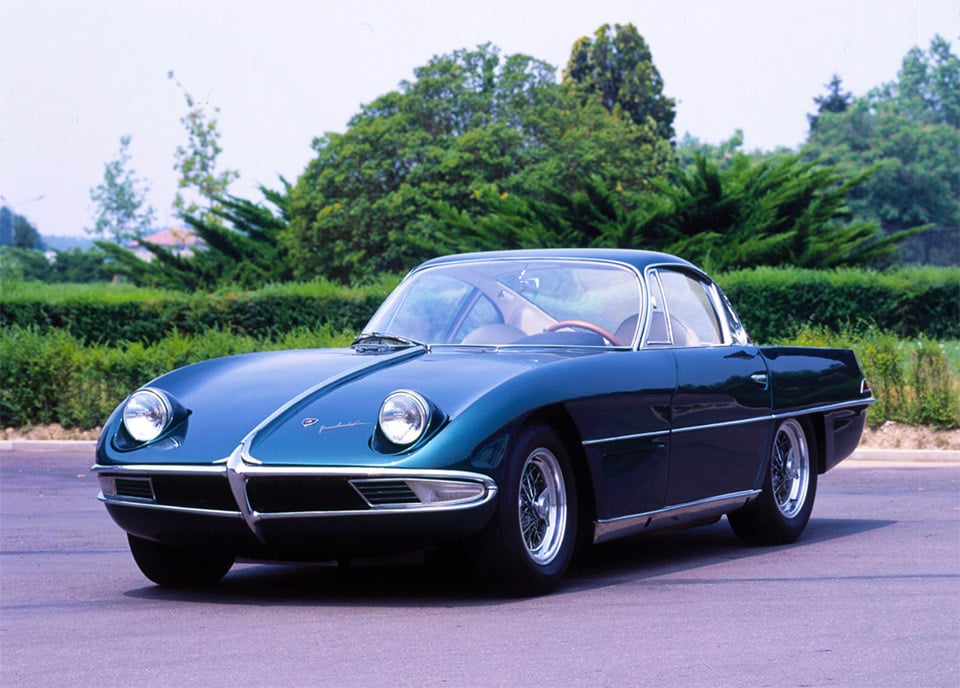 The Lamborghini 350 GTV was the initial prototype design for Lamborghini's first ever production car, the 350 GT. Designed by Franco Scaglione, the gran tourer featured a dramatic fastback design which ended in a flattened-out trunk. Apparently Ferruccio Lamborghini himself wasn't that thrilled with this design, and had it toned down for the production model – but I think the original concept looks pretty awesome as-is.
Regardless, the original 350 GTV prototype had one fatal flaw – they couldn't fit the body panels around its 3.5-liter V12 engine when they went to assemble it. In fact, when it was shown during the 1963 Turin Auto Show, it had bricks under the hood as ballast in lieu of an engine.
This one-off prototype would later be purchased by a collector and modified into running condition, and would later be displayed at Lamborghini Museum in Sant'Agata Bolognese, Italy. However, a brief look at the Google Street View tour of the museum, the car appears to no longer be on display.
Image via Petrolicious