Modern-Day Alfa Romeo Montreal Rendered
alfa romeo | November 14, 2014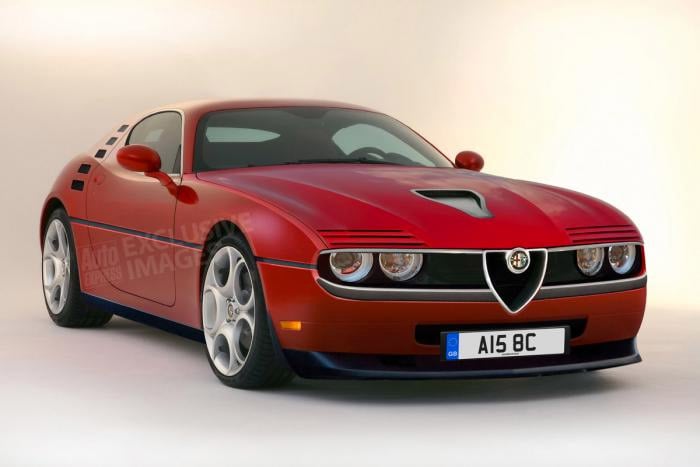 The Alfa Romeo Montreal is one of the most beautiful classic Alfas out there. First revealed in 1967 and put into production in 1970, the car was a sexy 2+2 coupe with a small V8 engine under the hood. The car was eventually discontinued in 1977, but there have long been rumors of Alfa revitalizing the Montreal badge.
While there are no official plans for Alfa to bring back the Montreal, the guys at AutoExpress asked automotive illustrator Christian Schulte to render what a 2015 Alfa Romeo Montreal might look like – and I like what I see. The updated car fully embraces its heritage, nearly duplicating the iconic front end, large hood scoop (maybe it would be functional this time), and louvered C-pillar. The new car eliminates any of the linear and angled surfaces of the original, smoothing them out with curves. The cabin also looks lower and more sleek, and the updated wheels and aero components make it just that much more sporty and refined.
For comparison's sake, here's an original Montreal, posed in a very similar position to the modern rendering: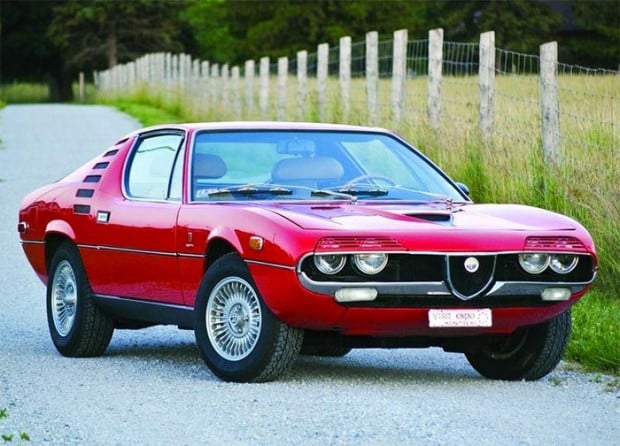 What do you guys think? I personally love the idea of an updated Alfa Montreal – perhaps with the 4.7-liter V8 from the Alfa 8C under the hood if they could fit it in there. After all, the company plans on bringing out a number of new cars in the coming years, and has started to sell its cars in the U.S. once again, so there's no better time than the present.