Giugiaro Clipper MPV Concept
giugiaro | November 14, 2014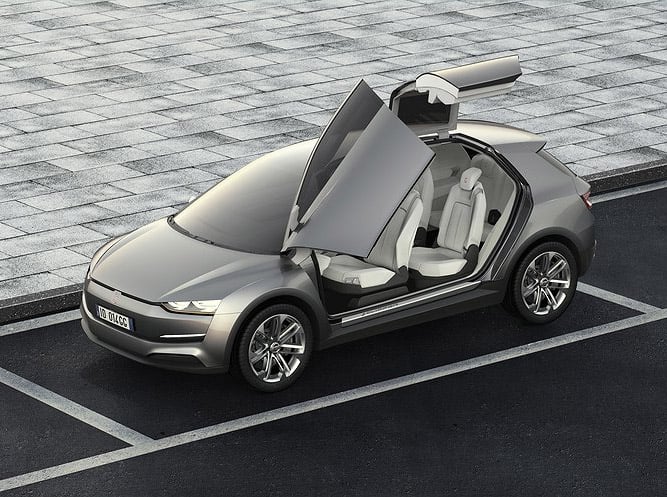 Italdesign Giugiaro has been responsible for some of the most eyecatching automotive designs of the late 20th century. From the Lotus Esprit and Maserati Bora to the VW Golf to the DeLorean DMC-12, Giugiaro is probably best known for his trademark angular sports car designs. But Giorgetto Giugiaro and his studio have also designed a number of everyday cars like the second generation Hyundai Sonata and FIAT Panda. The latest design to surface from the master's design studio is a daily driver that sits squarely in the compact utility vehicle segment.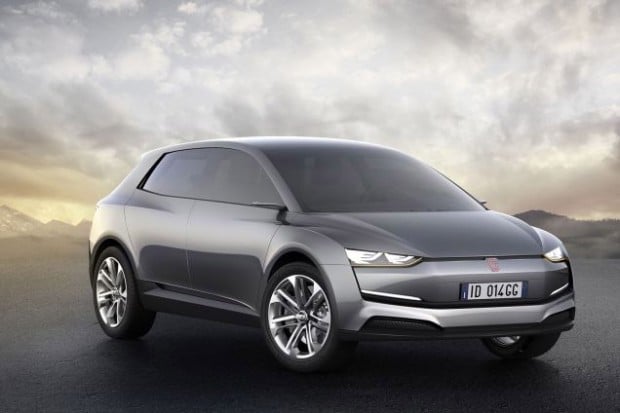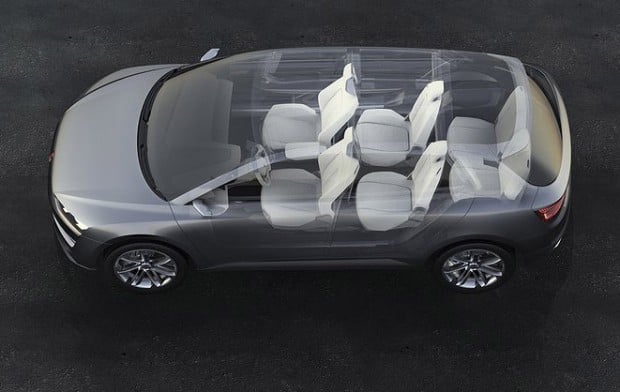 The Clipper MPV Concept is intended to run on Volkswagen Group's MQB modular platform, and and designed to seat up to six people. Inside the vehicle has three rows of two seats, accessed via a set of unique flip-up doors. The front doors flip up and forward, while the rear doors flip up like gullwing, eliminating the need for a B-pillar. The car is also outfitted with a variety of high-tech conveniences, including a fully digital dashboard, and integrated iPad Minis for each of the four rear seat passengers.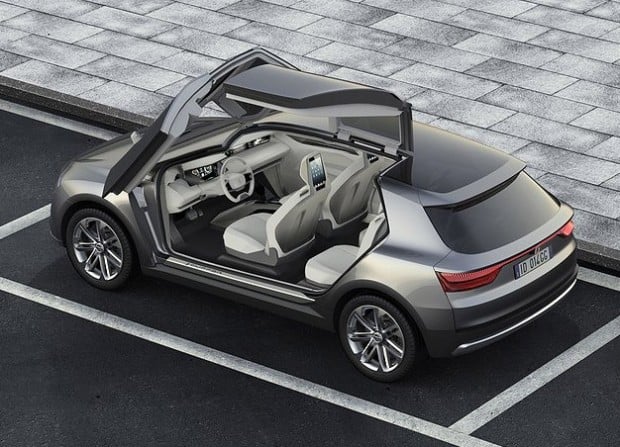 The vehicle is envisioned as a pure electric, with a pair of 110kW engines – one each for the front and rear wheels. Target driving range is 540km (~335.54 miles), besting the range of a Tesla Model S.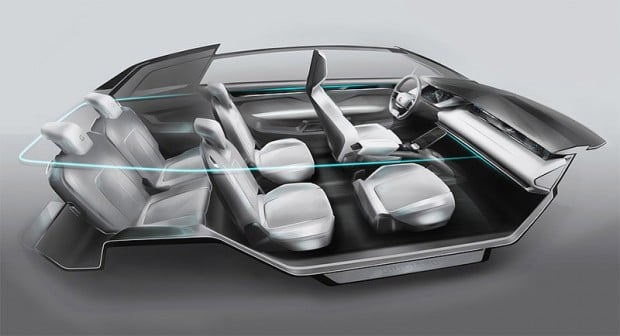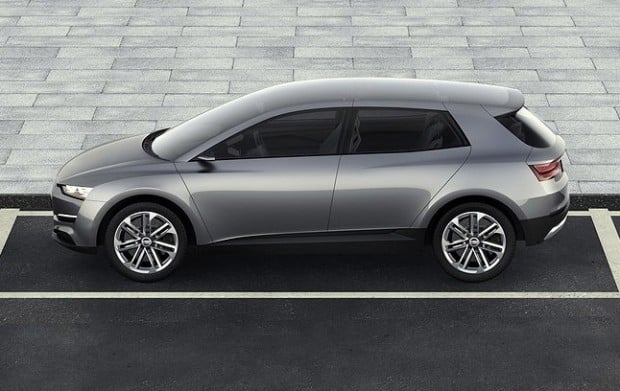 At this point, the Clipper is merely a concept, but nothing envisioned here is so outlandish that it couldn't find its way into a production car in the next few years.