Toyota Aygo Helps Defeat a Kaiju
Godzilla was able to eat a few Italian Fiats, but Toyota is having none of that. Thanks to the Toyota Aygo and our heroine, who transforms into a Kaiju-battling superhero – along with the Aygo – to battle a giant monster on the streets of Tokyo. Wielding a razor-sharp pair of blades, an Aygo with a Kaiju-seeking GPS system, and a pair fire breathing high-heel boots, our heroine takes out the marauding creature then quickly returns to her day-to-day life as a successful businessperson.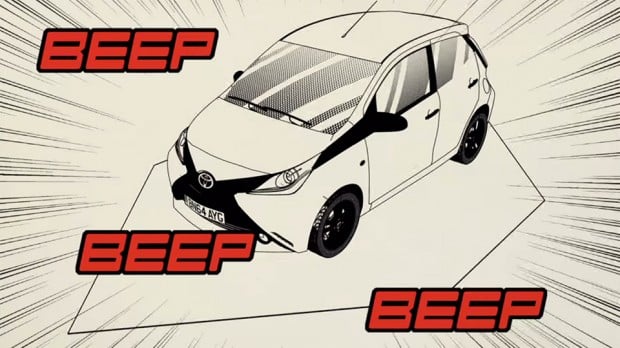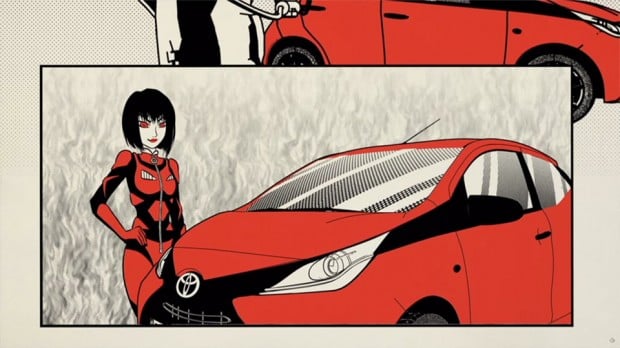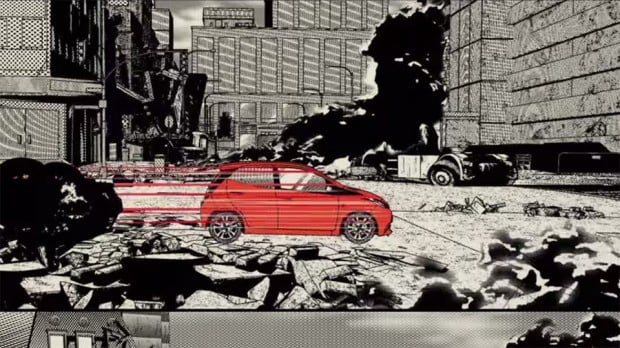 The animation was the brainchild of Toyota's designer David Terai, a self-proclaimed Astro Boy fan and the film was created by UK-based Manga artist Sonia Leong.