BMW Shows M Performance Parts for M3 and M4
bmw | November 17, 2014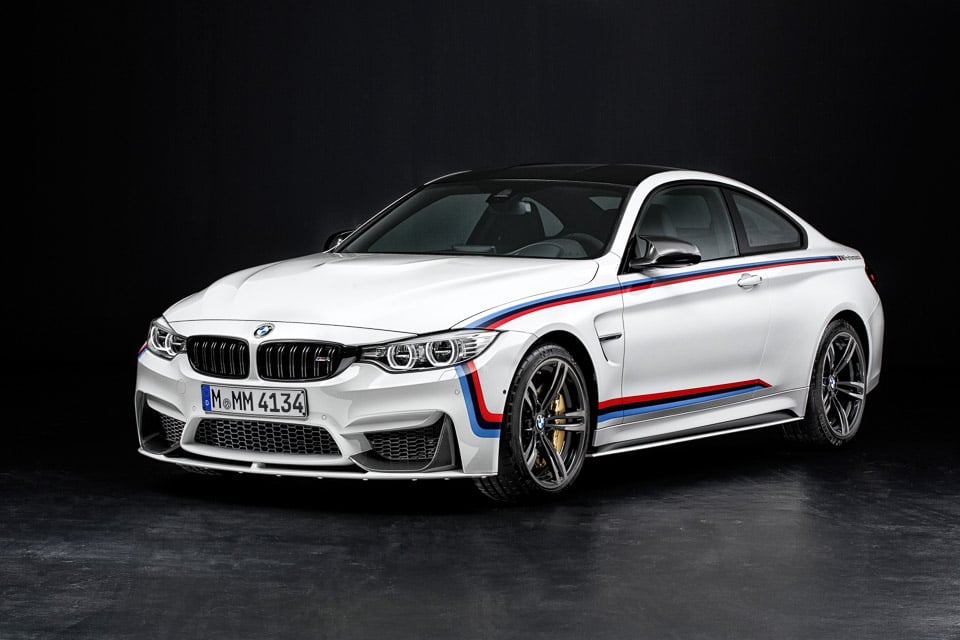 BMW is rolling into the Essen Motorshow 2014 with a new set of M Performance Parts designed for the new M3 and M4 cars. The new M series have already shown their impressive performance on and off the track, but there are always some BMW enthusiasts who wait for the M Performance package to be available before they pull the trigger. The parts not only enhance the vehicle's looks but also provide functional upgrades that boost performance.
For the M3 and M4 series of cars, BMW will be showing new M Performance aerodynamic components that further improve airflow for the vehicles at high speeds. Exterior options include new carbon parts for the front bumper, a new rear diffuser, a carbon rear spoiler, and a front attachment made from polyurethane. The polyurethane is also used for side skirt attachments and a rear spoiler option for the M3.
As we move inside the cars, new "BMW M Performance" illuminated sill plates greet the driver and front seat passengers. The interior includes carbon or carbon/Alcantara trim pieces. Buyers can also choose to include the BMW M Performance stainless-steel pedal covers and the driver's footrest. Exclusive to the M3 and M4 is an optional  Performance steering wheel with Race Display. The wheel is finished in Alcantara with carbon trim with embedded buttons to select drive mode and also includes driver access to a stopwatch and a lateral/longitudinal acceleration indicator.
The M3 and M4 can also be fitted with the BMW M Performance silencer system which optimizes exhaust gas channeling to enrich the engine sounds through the use of a stainless-steel exhaust system and a silencer made completely from titanium. The tailpipes are finished in either titanium or carbon with the M logo. With the system, the driver can choose two settings for the sound characteristics of the vehicle. Finally, the BMW M Performance Drive Analyzer allows drivers to assess their own driving style both on and off the track.
BMW hasn't released pricing on the new M Performance Parts, but we should see them appearing soon. With these new options, BMW offers more than 1,200 M Performance Parts across its entire lineup of cars – something for every driving enthusiast, it would seem.