The Real Original Batmobile for Sale
batman | batmobile | November 17, 2014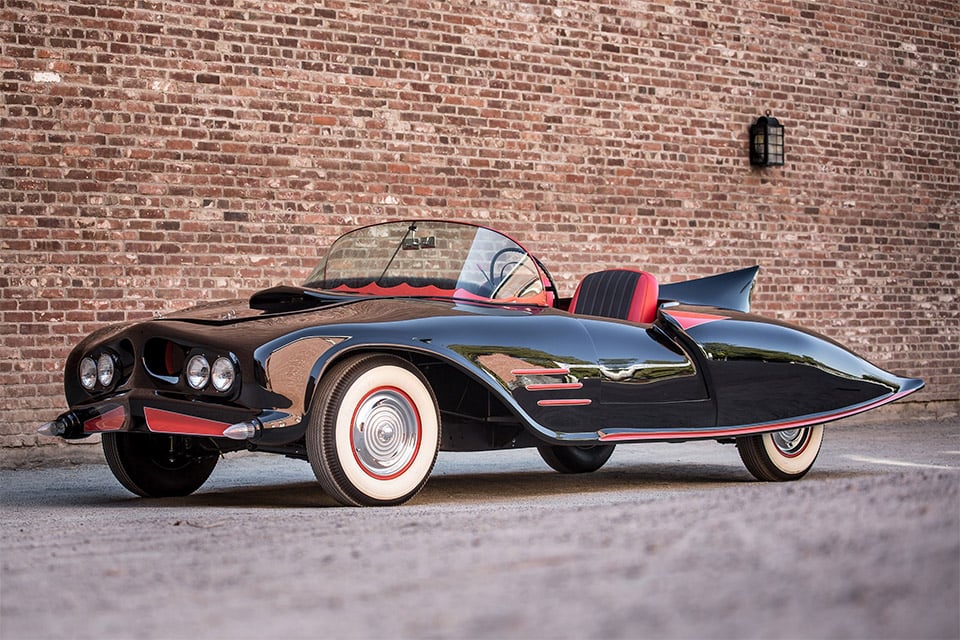 I always thought that George Barris' custom Lincoln Futura was the first Batmobile. But it turns out that back in the early 1960s, there was a prior Batmobile, inspired by the car seen in the pages of the DC Comics series (though certainly not a dead ringer). And now, the one-of-a-kind car known as the 63 Batmobile is up for sale.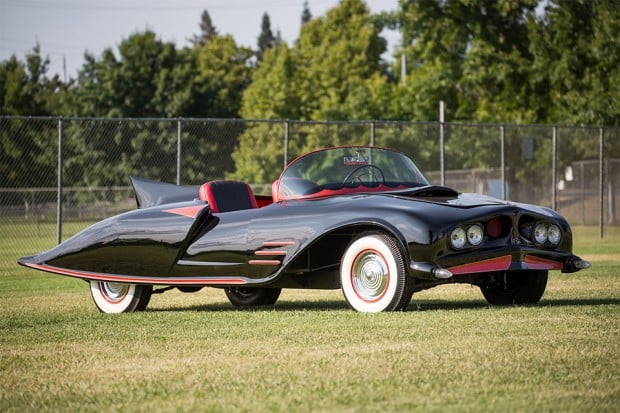 Designed and built by Forrest Robinson and Len Perham, the 63 Batmobile is the earliest known officially-licensed Batmobile. The team started with the frame of a 1956 Olds 88 and a 324 Rocket V8 engine. The body was replaced with a curvaceous, custom shell with an open top a dramatic rear end with a huge central tailfin.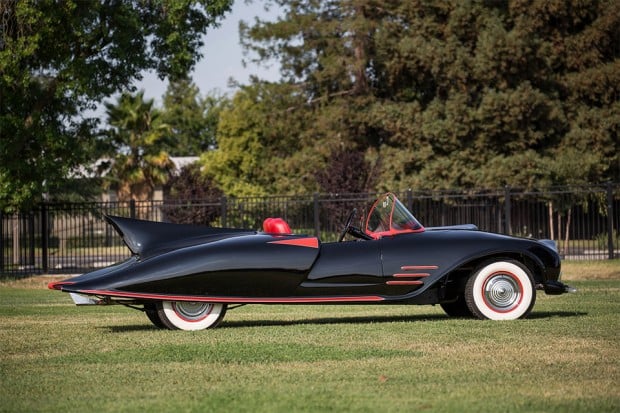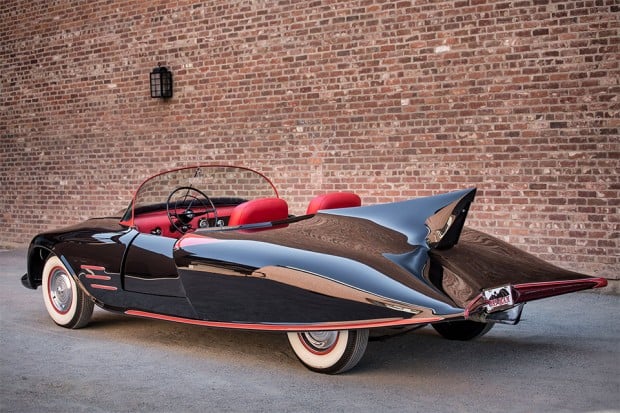 When the car was initially built, it didn't sport the iconic black and red Batmobile paintjob shown here – instead, the car was painted silver. As "Batmania" kicked in, they eventually painted the car in Batman colors.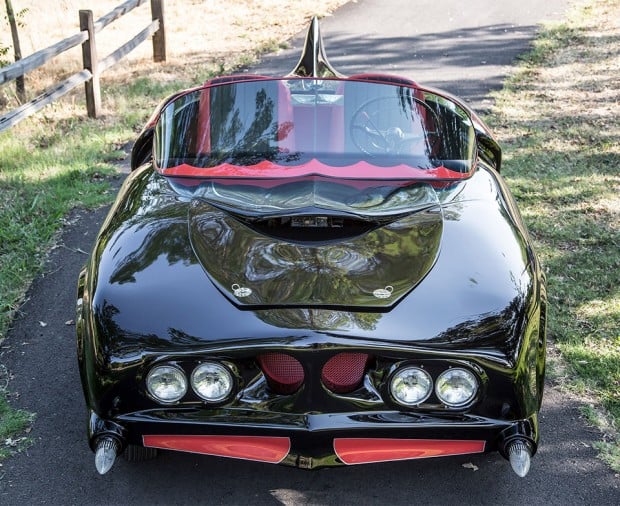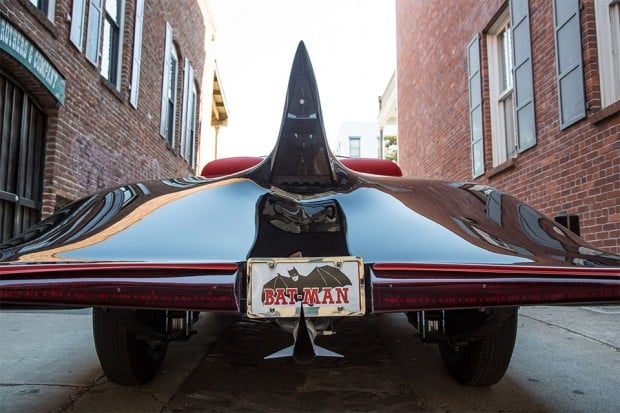 If you're interested in owning this unusual piece of Batman memorabilia, the car is up for sale via Heritage Auctions, with an opening bid of $90,000 ($112,500 with buyer's premium). The auction is set to close on December 6th.