MINI Racing Flair and JCW Tuning Packages
john cooper works | mini | November 18, 2014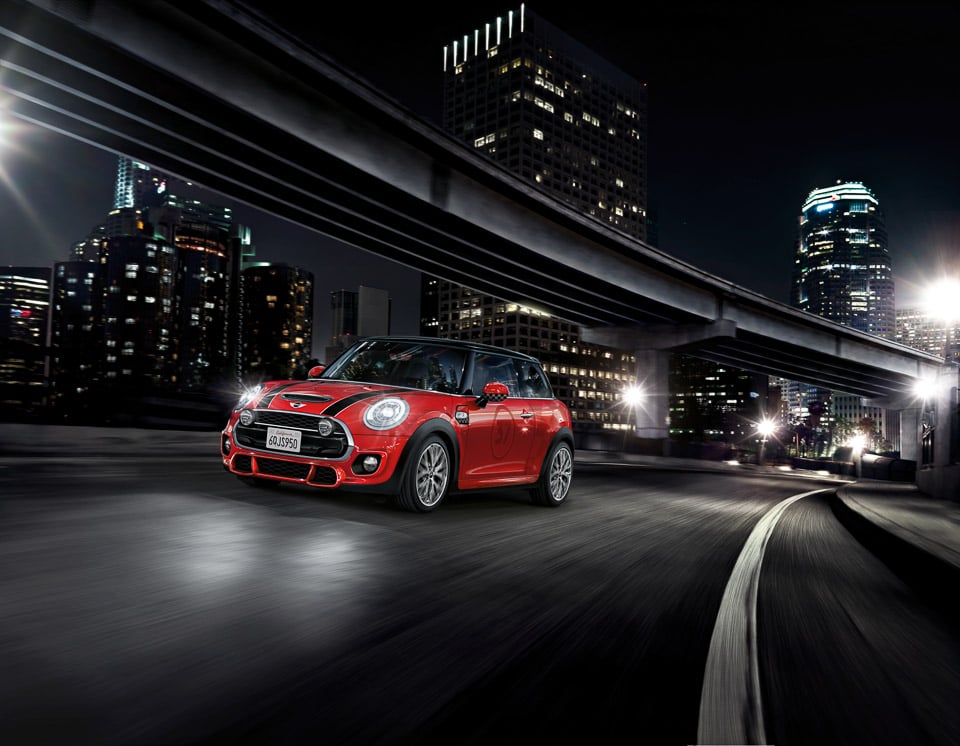 MINI has been known for the myriad customizations available for its cars ever since the new MINI was introduced. The car maker will be bringing new racing flair, along with the John Cooper Works Tuning packages for the new models to the 2014 Essen Motor Show. The racing flair will be available for the new MINI 3 door and the new MINI 5 door and each of those two models will have specially created JCW tuning and accessory options. MINI also introducing a new Vivid Green design line set of customizations.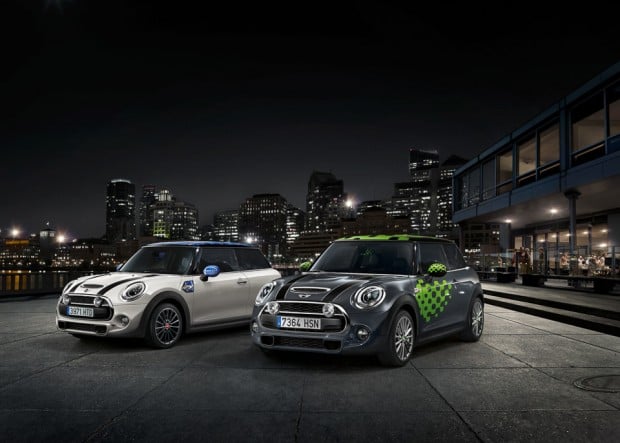 The Vivid Green Accessories add a dash of vibrant color options to the MINI lineup, with a color that is unique within the automobile sector. MINI will be showcasing at MINI 3 door fitted with Vivid Green design line accessories at Essen, including exterior graphics, textile floor mats, an interior rearview mirror cap, and more.
The John Cooper Works Tuning and Pro Design Line enhance the MINI's driving performance and also add distinctive styling to the JCW-fitted vehicles. MINI will be showing an MINI Cooper S 3 door at Essen with an JCW tuning kit that boosts engine output and includes a controllable flap for the exhaust silencer. For the car's appearance, the design line includes a new JCW Pro rear spoiler and rear diffuser with lateral splitters and fins to enhance the car's aerodynamic characteristics. The JCW cars also show the Black Line accessories, including decorative rings for the headlights and rear lights, a roof flag, and side decor with the flag motif.
MINI is also showcasing a long list of other MINI accessories that will be viewable at Essen and available for order in the future. My favorite is the Union Jack child seat, but the "Vroom Vroom" side mirror caps are pretty cool (although Mazda might have something to say about them).