2016 Mazda CX-3 Compact Crossover SUV
mazda | November 19, 2014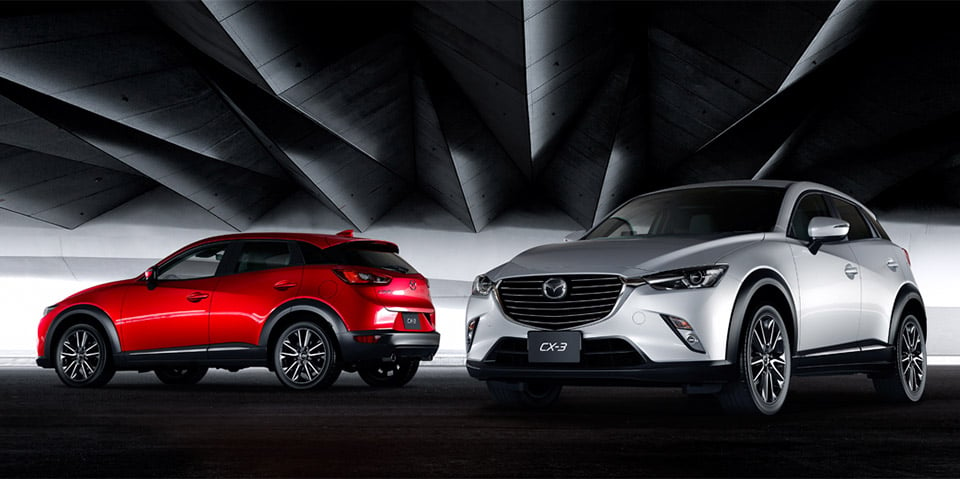 Mazda has jumped head-first into the compact SUV market with its latest vehicle, the CX-3. Based on the same platform as the popular Mazda 2, the CX-3 offers youthful styling and looks like a great little daily driver. It's powered by either a 1.5-liter clean diesel engine or a 2.0-liter gas engine – depending on where you buy it. Here in the U.S., we'll be getting the 2.0 liter. Shifted by a six-speed automatic transmission, the CX-3 will offer all-wheel drive, with the same active torque control system found in the CX-5.
Design touches like wide black wheel flares, an exaggerated front fender height, and available 18-inch wheels give the car a muscular attitude. Since it's a crossover rather than a straight-up SUV, the CX-3 has a car-like stance, and I'd anticipate that it drives like one too. Inside, it's been bestowed with sporty styling, and nice looking touches like metallic finishes, and contrast colored door panels and trim. Seats are available in premium materials including parchment-colored leather with off-black Lux Suede surfaces.
Mazda plans on releasing the 2016 CX-3 in Japan in spring 2015, with releases planned for other parts of the world later in the year.