Audi Shows One-off Peridot Green RS4 Avant
audi | station wagon | November 19, 2014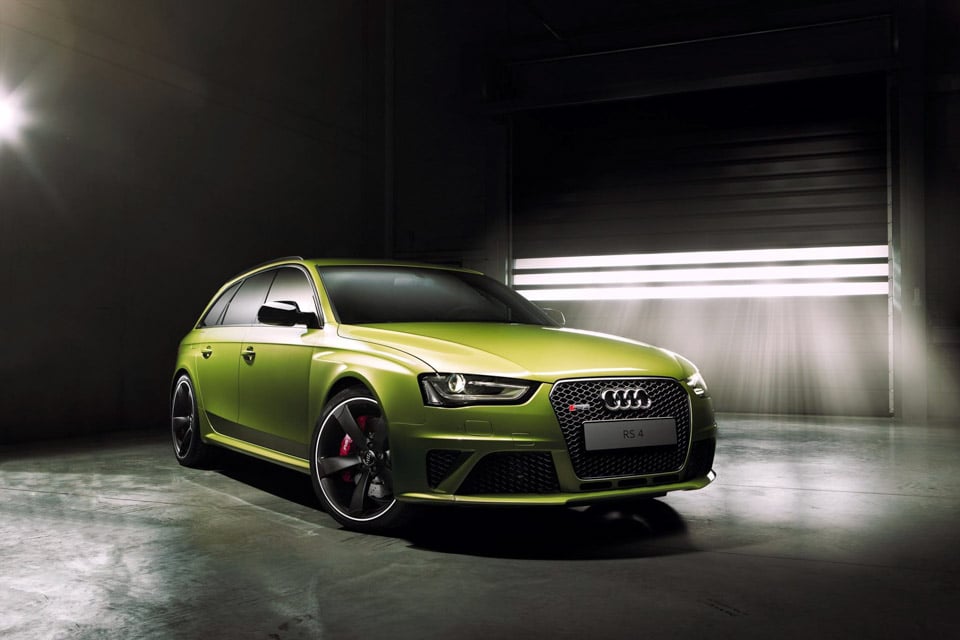 Audi still won't let us have the RS4 in the United States, so any hope of seeing an RS4 Avant version in the States would likely involve a shipping container and the dark of night. But Audi continues to make us jealous of those who get to drive these cars, this time with a unique Peridot Green RS4 Avant from the Audi Exclusive group, a team that will build you just about any Audi you'd like… for a price.
This green stunner is also fitted with gloss black mirror caps and black five-spoke alloy wheels. And the Peridot Green doesn't stop with the exterior color. Inside, you can find it in the contrast stitching on the seats and the flat-bottom steering wheel, on the center console trim, the seat backs, and on the dash and door trim. I think the green looks great against the Alcantara seats and with the black exterior package.
And this RS4 Avant isn't just for hauling the kids to school. It shares the same drivetrain as the Audi RS5, with a 450 horsepower V8 engine and seven-speed dual-clutch transmission. Now, if only Audi would bring this four-door sleeper to the U.S.