Infiniti's SYNAPTIQ Car of the Future
The Los Angeles Auto Show's annual design challenge for 2014 is built on the theme of  "Sensing the Future." We previously shared the Q: QorosQloud Qubed Concept entry by Chinese automaker Qoros. Infiniti has revealed its entry into the contest: the SYNAPTIQ. This is Infiniti's first time participating in the challenge and its entry features a future that promises augmented reality, 3D holograms, and wearable technologies becoming part of the motoring world. The technologies are seen as a method providing a seamless interaction between driver and machine.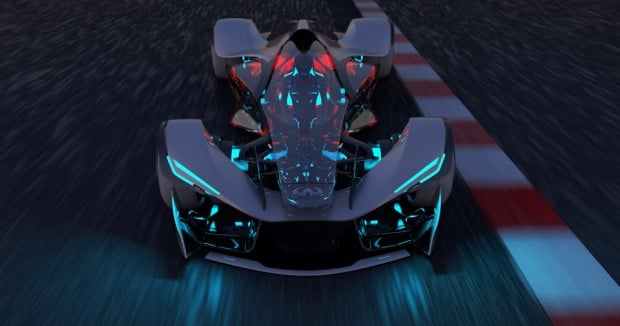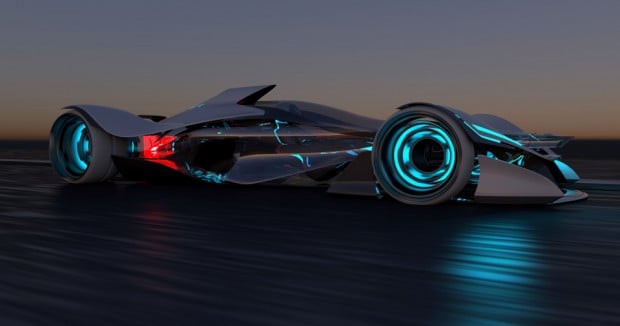 The SYNAPTIQ features three designs for street, off-road, and air race vehicles, yet the driver cockpit environment is the same in each. The virtual motoring triathlon envisioned by Infiniti includes a road course from Los Angeles to Las Vegas, an off-road segment that takes the driver into the Grand Canyon, and a third leg gymkhana-style jet air race back to Los Angeles with the course marked by 3D holographic rings.
The modular fuselage features a new human-machine interface that controls the vehicle by connecting the SYNAPTIQ S.U.I.T. (Symbiotic User Interface Technology) through a docking attachment, allowing man and machine to operate as one. The S.U.I.T. also suspends the driver in the proper position for either driving or flying with woven synthetic muscles providing appropriate feedback during the experience.
Apparently in the future, you'll have to wear the same outfit every time you drive.