Hennessey Amps Jaguar XFR-S up to 650hp
hennessey | jaguar | November 24, 2014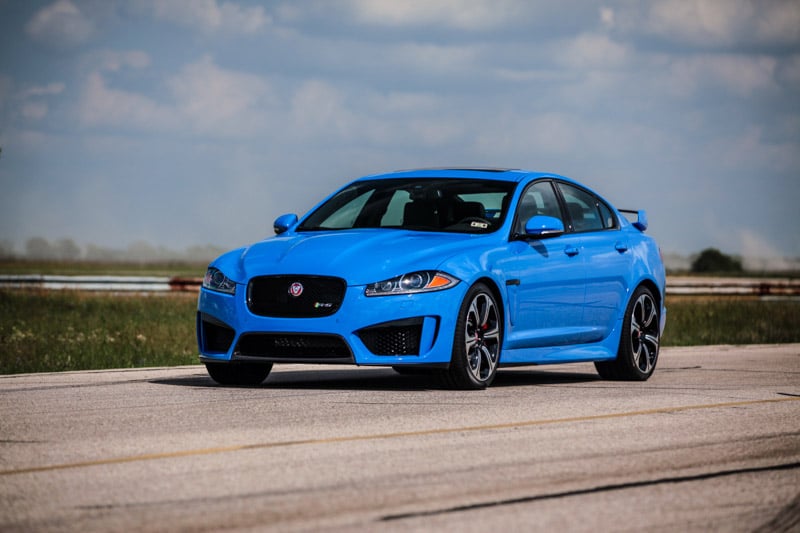 Hennessey Performance recently tuned the Jaguar F-Type up to 600 horsepower, but they're also showing off Jaguar's high-performance sedan – with even more power. Starting out with the 550 horsepower 2014 XFR-S, the HPE650 upgrade kicks the supercharged V8 to 650 horses at 6300 RPM. Modifications include an updated air induction system and an ECU tune.
With the stock XFR-S going from 0-to-60 in 4.4 seconds, and topping out at 186mph, it's not like it was a slouch, and with the Hennessey tune, it's bound to be just that much more impressive. In the 1/4 mile test, it managed an admirable 12.45 seconds at 114.83mph.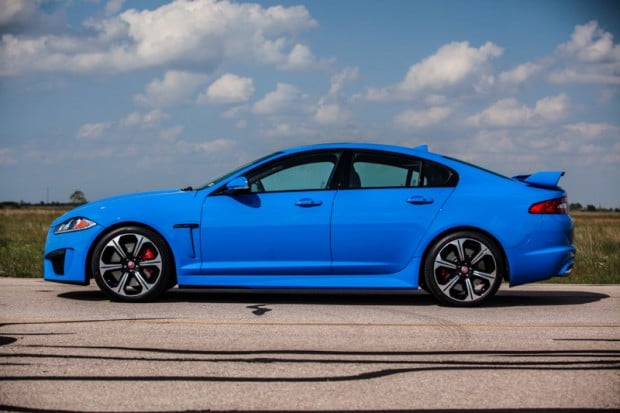 While the XFR-S starts at $99,000, you can own the first HPE650 XFR-S, which was built earlier this year for the GM of Hennessey Performance for $99,995 with just 6,557 miles on the odometer.