Mercedes CLA + CLA 45 AMG Shooting Brake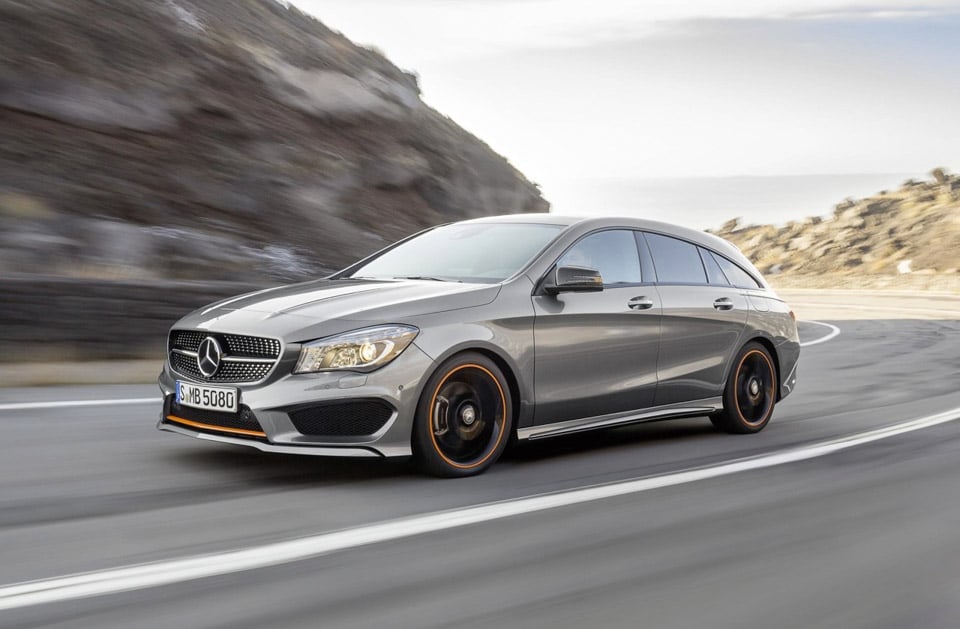 For those who wish to drive a comfortable family car or an aggressive sports sedan, yet still have room to carry the groceries or more, Mercedes-Benz has released the Shooting Brake editions of the CLA and CLA 45 AMG. Each of the two CLA class German sedans have an extended, sloping roofline that terminates in a rear hatch providing access to the cargo area. The cargo area is maximized thanks to fold-down rear seats and a magnetic load-through opening in the rear seat backrest. The two wagons are also available with a power-operated tailgate to make access even easier.
The CLA Shooting Brake is available with a few engine options, including a 1.6-liter gasoline engine with 122, 156 or 211 horsepower or a 2.1-liter turbodiesel producing 136 or 177 horsepower. Mercedes-Benz's 4Matic all-wheel drive is available for some of the configurations as well. The top-end CLA45 AMG Shooting Brake comes equipped with a 2.0-liter 360 horsepower turbo four-cylinder engine which means the all-wheel drive wagon will go from 0-to-100 km/h (62 mph) in 4.7 seconds with a top speed of 155 mph.