Track-Only Ferrari LaFerrari XX Rendered
ferrari | hybrids | laferrari | November 28, 2014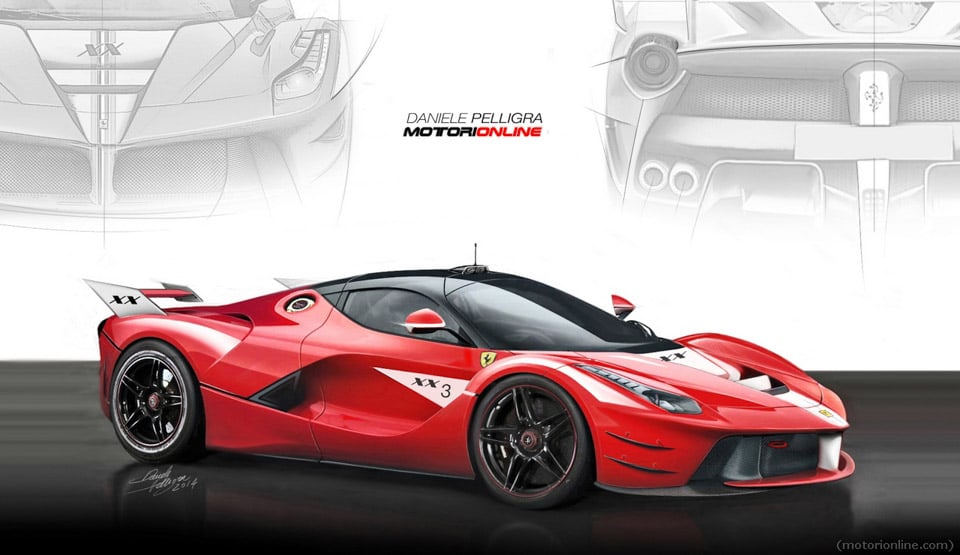 The Ferrari LaFerrari XX is thus far the only rumored track version of the amazing LeFerrari 964 horsepower hybrid supercar. No one has caught a glimpse of the new car at this point, but Motorionline designer Daniele Pelligra put together some incredible digital renderings of what the car might look like based on the LaFerrari, the Ferrari LMP1 racer (a car also based on the LeFerrari), and a few spy shots of the LeFerrari XX on the track.
Motorionline speculates that the track-only version of the supercar could pack as much as 1,050 horsepower. The renderings show the new LeFerrari XX sporting an extreme aerodynamic design with new carbon fiber components, new air intakes astride the engine, and a pair of eye-catching vertical rear spoilers. The front bumper is new, with new side flaps and a more pointed nose reminiscent of a Formula 1 car.
It remains to be seen how closely Pelligra's renderings will match the car when we first see it on the track, but the design is pretty astounding nonetheless.