BMW i9 Design Concept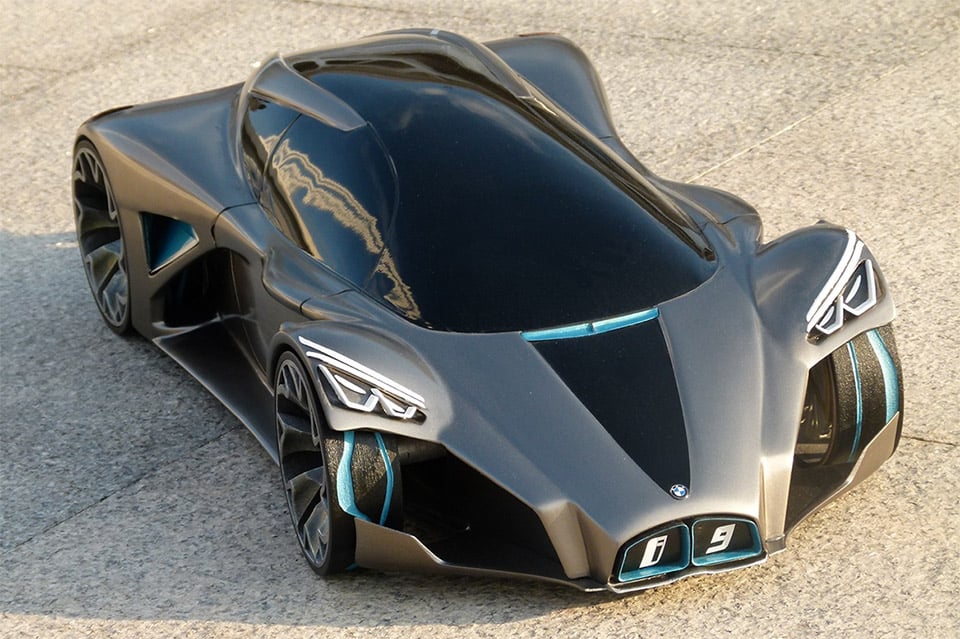 The BMW i8 hybrid sports car is an incredible piece of engineering and its design is unlike any other production car today. But Spanish designer Carlos Aliaga Pastor wanted to take the i8 in another direction and came up with this concept art for the car's mythical successor, the i9. The concept was created as Pastor's master's degree thesis project. Based on the i8, the i9 concept is inspired by nature, including the shape of an almond and a hammerhead shark. The all-electric design is meant to promote both sustainability as well as performance driving.
The lines of the car are pretty incredible, from the front bullnose with the characteristic BMW kidney grilles in the center and oversized air intakes to the domed glass roof and the car's extremely low profile airscrew wheels.