1967 VW Karmann Ghia Melds with Viper V10
dodge | karmann | viper | volkswagen | December 4, 2014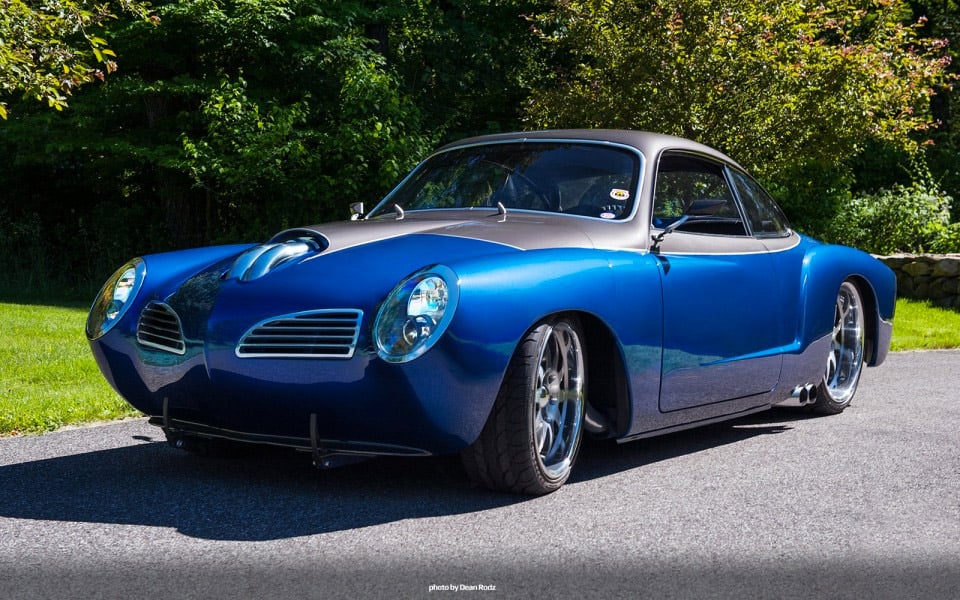 The team of auto restoration experts at DeanZ Rodz and Race Carz – who might have more ambition than sense – began with the shell of a 1967 Volkswagen Karmann Ghia and took it through an incredible restoration process. And along the way they replaced the vehicle's stock 44 horsepower 1.5-liter four-cylinder engine with a 8.4-liter V10 straight out of a Dodge Viper.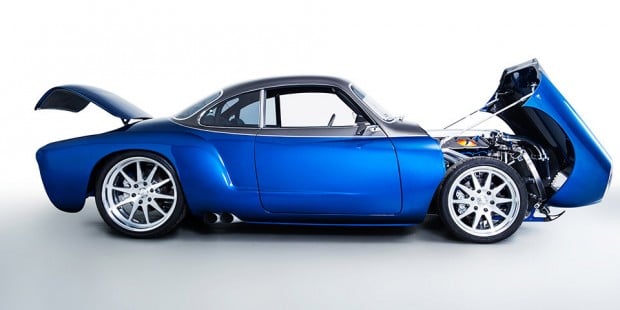 The team documented the entire crazy process on their website. You can see how they tackled all the problems they encountered trying to jam that engine under the hood of a VW. Needless to say, there was a lot of work required on the car's body and engine compartment to begin. They mated the Viper powerplant to a six-speed gearbox, also the same as found in the Viper.
Through the use of a lot of hard work and creativity (plus a second Ghia they brought in for spare parts), the team forged ahead. They had to overcome a number of other very tough obstacles to complete the project car, including reworking the Ghia's rack-and-pinion steering to fit around the new engine, mounting a custom exhaust system, installing MINI Cooper headlights, and a complete rebuild of the VW rear suspension.
The results are pretty astounding. No word on just how fast this Blue Mambo Karmann Ghia can do a 1/4 mile, but it might be the fastest VW in the Midwest.