Audi Car Sharing Services in Stockholm & Berlin
audi | December 4, 2014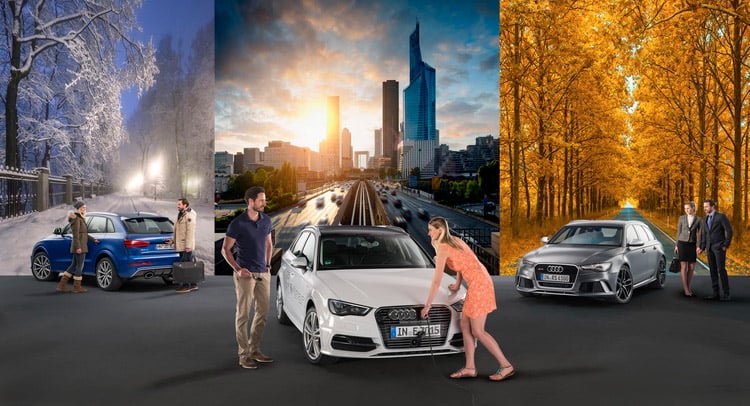 If you'd like to drive a new Audi but fear you'll grow tired of a S8, RS4 Avant or S Q5, perhaps Audi's new Audi Unite car sharing program is just what you're looking for. The pilot program is being launched in both Stockholm and Berlin, allowing drivers to choose two or three Audis to drive throughout the year and their choices are delivered right to their doors.
The German and Swedish programs operate somewhat differently. In Stockholm, a group of up to four participants share a car of their choosing, from a A1 four-door  to a full-sized Audi Q7 SUV or even an R8 sports car. Via a smartphone app, the friends are able to coordinate their schedules and share the use of the Audi. Drivers can even check fuel levels before picking up the car. Expenses and the cost of the program are shared among the friends and can be split evenly or the group can decide on another arrangement.
In the slightly different program in Berlin, each participant operates independently. Each can access the list of available cars via a smartphone app and choose and customize the cars they wish to drive. Audi then schedules the vehicles accordingly, arranges for delivery, and charges the customer based on the chosen cars. In that way, an Audi customer can drive a variety of cars throughout the year.
Audi has also announced they are working on two car-sharing programs for two United States cities to be announced within the next two months. As in Europe, each city's program will be unique.