Bill Vukovich's 1955 Indy 500 #4 Hits eBay
auctions | ebay | indianapolis 500 | December 4, 2014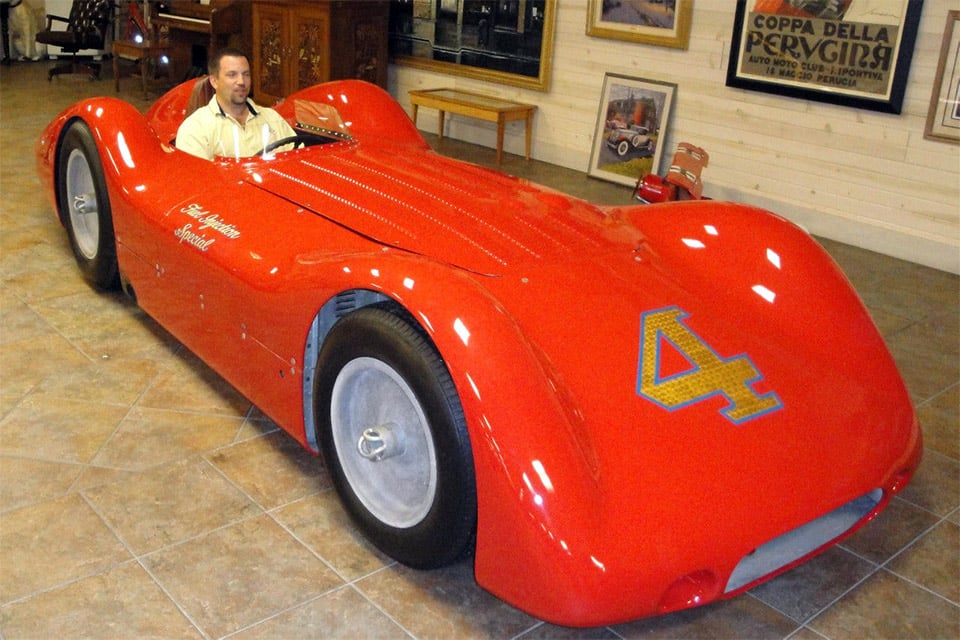 In 1955, driver Bill "Vuky" Vukovich returned to the Indianapolis 500 to defend his title and try for an unmatched third consecutive win in the famed race. This #4 car was built for Vukovich to drive in the race that day but the car's owners pulled it from the race before the car could be finished. As it turned out, Vukovich would never drive the car – he was killed while leading the race as the result of a four-car crash.
It was designed by a pair of racing "whiz kids": Frank Coom and Jim Travis, both of whom worked for Howard Keck. Keck also provided Vuky's winning cars for the prior two years at Indy. The car was restored in the mid 1970s to what you see today.
This historic race car is now available for purchase on eBay with an asking price of $700,000(USD).