Jaguar's Manual Manual
jaguar | technology | December 4, 2014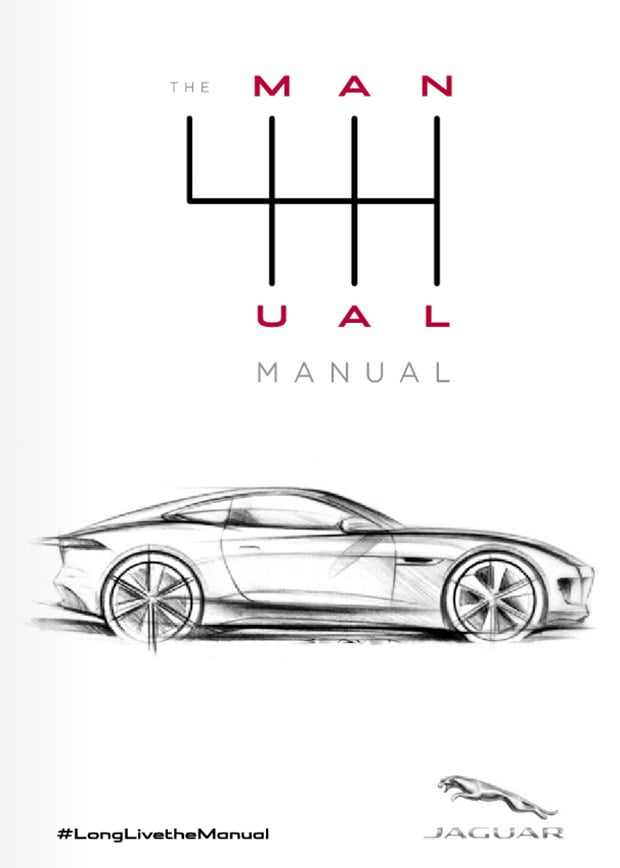 The 2016 F-Type V6 S will be the first Jaguar in years to offer a manual transmission. So in the interest of making sure its drivers don't stall out or burn out their clutches, the British automaker has released a handbook called The Manual Manual. This 12 page booklet is designed to get drivers excited about driving with a manual once again, but also is a great primer for anyone unfamiliar with driving a manual.
In fact, the guide covers all of the basics – ranging from when to shift, to how to use the clutch, and even a bit on handling hill starts. While it's not going to teach you about advanced techniques proper heel and toe technique, it's a great primer for anyone who's ever thought about driving a stick, and hasn't yet.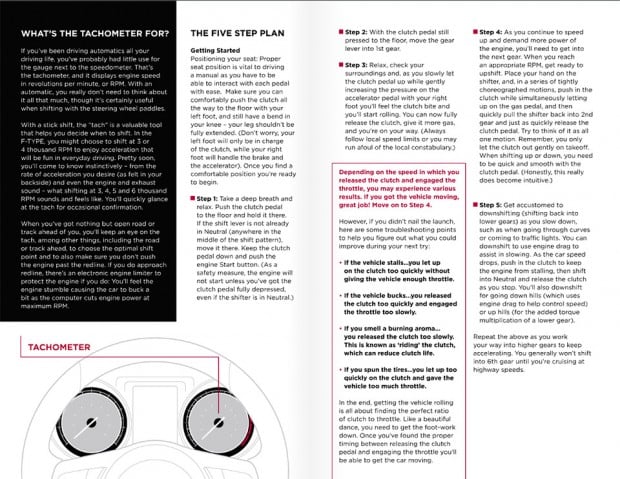 You can check out Jaguar's full Manual Manual over at JooMag or download the PDF here.
Though if you've never driven stick, you'll want to invest the money for some lessons. It's worth it if nothing else but to beat up the clutch on the driving school's crappy little car instead of your fancy new Jaguar.