Citroën DS Coupe Design Concept
citroen | December 6, 2014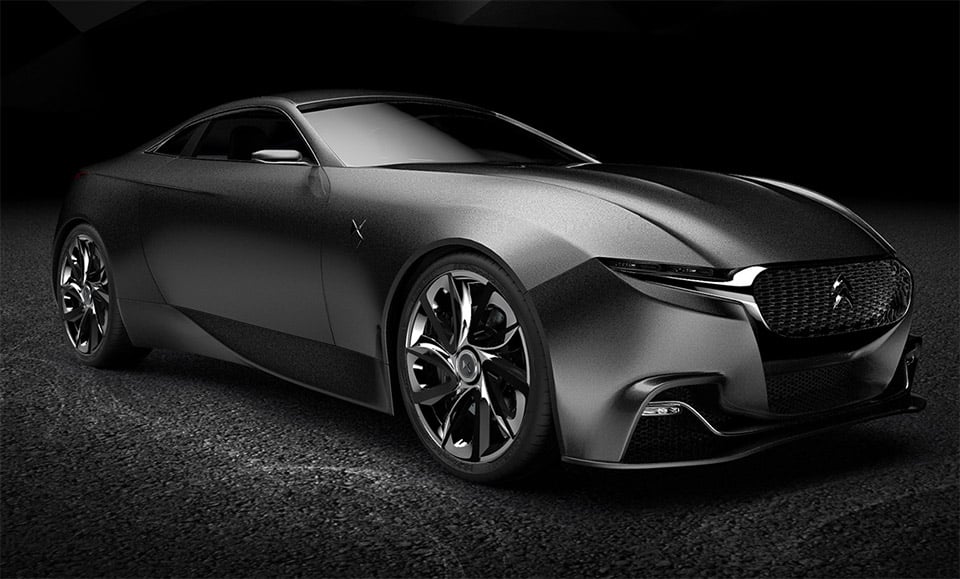 Citroën is one of several French carmakers who haven't had a presence here in the U.S. in many years. But that doesn't mean they're not turning out the occasional interesting car. While this concept car didn't come from the design offices at Citroën, it's certainly compelling. Designed by IED student Sergiy Dvornytskyy, the Citroën DS Coupe shown here is a study for what could theoretically be part of the automaker's new DS luxury line.
While Sergiy doesn't provide details on the car's prospective capabilities, he does mention that it's aim is to compete with such fine vehicles as the Jaguar F-Type, and the Maserati Alfieri. With its bold lines, low roofline, elongated hood and oversize wheels, it certainly looks the part.
Head over Sergiy's Behance page to check out more images of his concept car.