Aston Martin DB10 Volante Rendered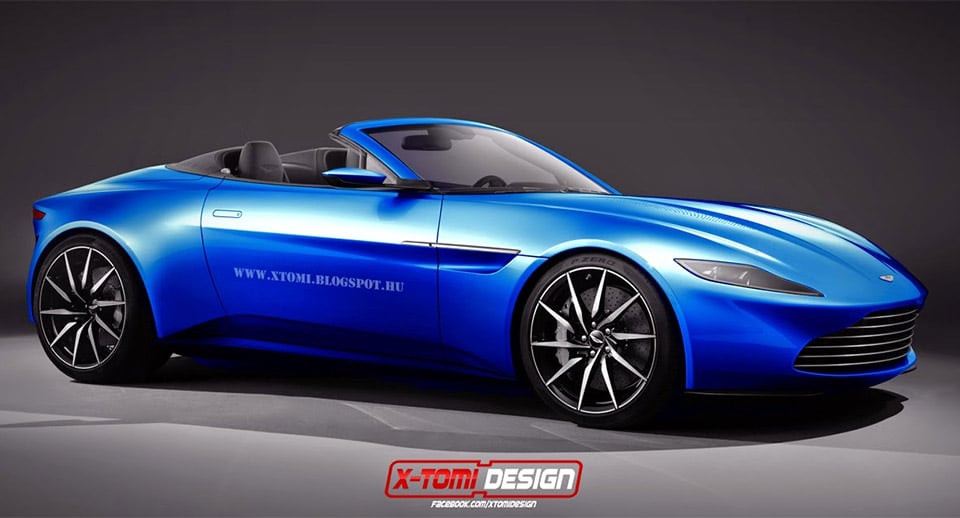 Just a few days back, Aston Martin showed off the first image of the new DB10, a car designed specifically for James Bond's next movie Spectre. And whenever a fancy new car pops onto the scene, we can always count on X-Tomi Design to create their own imaginative rendition of it. In this case, the illustrator has taken Bond's coupe and turned it into a summer-y drop-top, replacing the serious grey paintjob with a more playful electric blue tone.
While we don't even know if the DB10 will go beyond its appearance in the movie, I can't help but be excited by the notion of driving Bond's latest car with the top down. Though for full effect, it needs to be done in Monaco. With a beautiful and exotic woman in the passenger seat. And retractable machine guns under the hood.