Barn Find in France Turns up 60 Classic Cars
You'd be lucky to stumble onto a single classic car out in an old barn. But in the case of Artcurial Motorcars in France, they've hit the motherload, stumbling onto a property that was home to 60 rare and collectible cars. The vehicles were sheltered under makeshift corrugated steel shelters and outbuildings in the West of France. The cars date from the earliest days of motoring up until the 1970s, and while many of them are in dire need of restoration and rust removal, it's still an incredible archeological find.
The vehicles, amassed by the late Roger Baillon, were slated for restoration and the development of a museum, but due to financial concerns, that dream never came to fruition. The collection lay dormant for nearly 50 years, and includes classic European cars from Ferrari, Maserati, Delahaye, Hispano Suiza, Bugatti and more. The most impressive of the vehicles include a Maserati A6G Gran Sports and a Ferrari 250 GT SWB California Spider.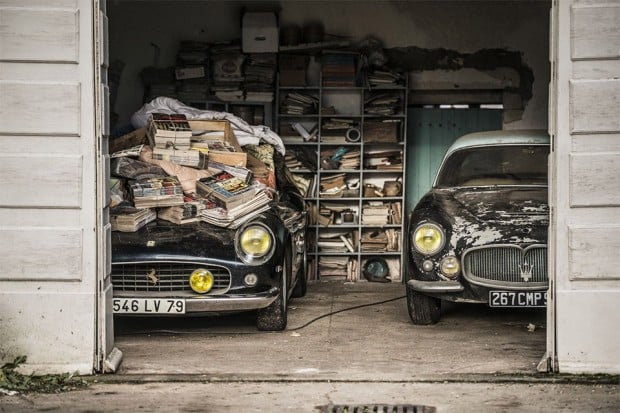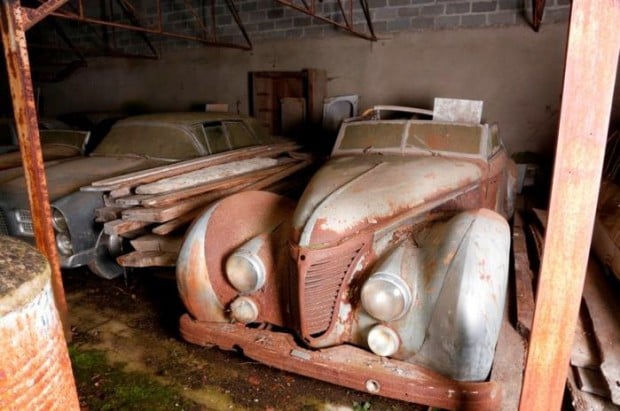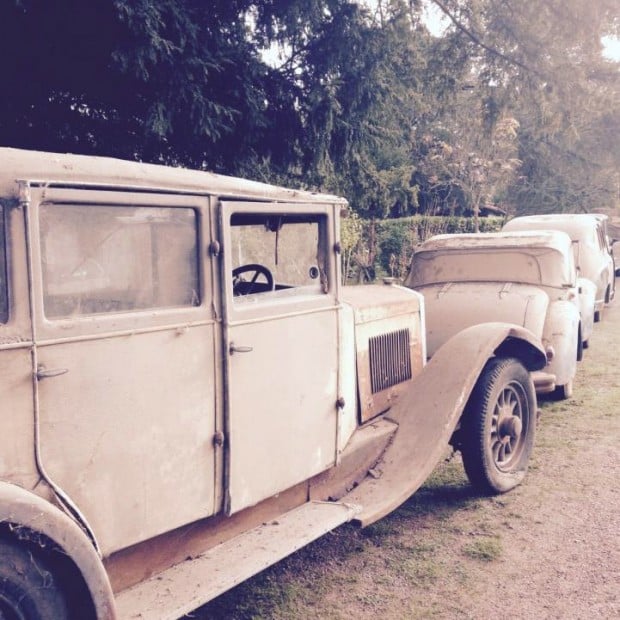 Artcurial plans on selling the cars during the upcoming Salon Rétromobile, scheduled for February 6, 2015.