Mazda's MX-5 Miata Livery Design Contest
forza | mazda | xbox | December 8, 2014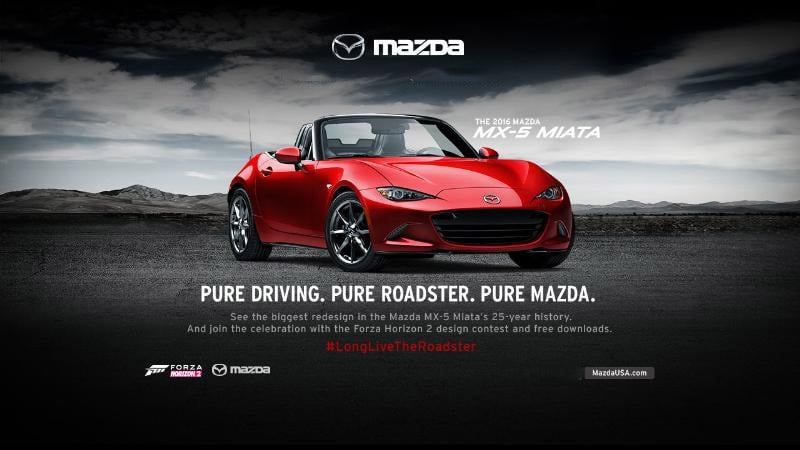 Mazda is looking to Xbox and Forza Horizon 2 players to help it launch the new 2016 Mazda MX-5 Miata. Players are asked to design a custom livery for the 1994 Mazda MX-5 in the game, then save their creation with the name "MX5contest" and upload it to the Forza Horizon 2 storefront. The contest is currently underway, with entries being accepted through January 4, 2015.
The entries will be judged by a panel comprised of representatives from Mazda, Microsoft and Turn 10 Studios who will choose up to five semi-finalists. Selection will be based on originality, aesthetic design, and technical proficiency. The semi-finalists can be viewed on Xbox Live from January 26 through February 12, 2015 for online public voting. The two entrants with the most votes will be flown to South by Southwest 2015 in Austin, Texas where the winner will be selected by a select panel of three judges. The winner also receives a 55″ curved TV, an audio music system, an Xbox One console, and a MadCatz Racing Wheel.
The winning design will also be made available to all Forza Horizon 2 players as a free download.