Volvo Introduces the XC90 T8 Plug-In Hybrid
electric | hybrids | volvo | December 9, 2014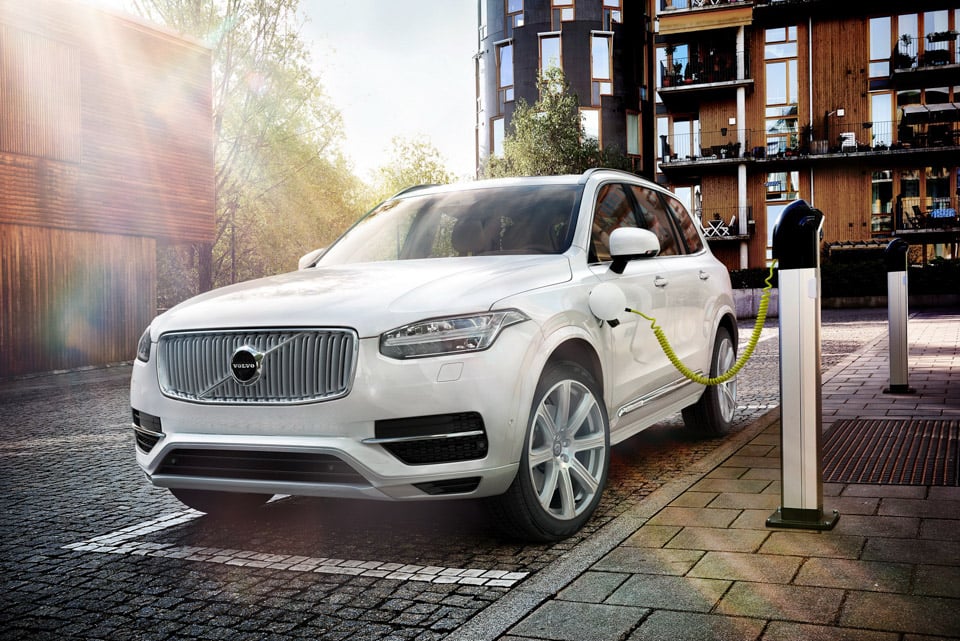 Joining the all-new XC90, the flagship of the Volvo product range, the Swedish automaker has just unveiled the details of the plug-in hybrid version of the SUV, the XC90 T8. Calling it the world's most powerful and cleanest SUV, Volvo is positioning the vehicle as an uncompromising mix of performance, driving, and efficiency.
With a total output of 400hp, the XC90 T8's powertrain combines the 318 hp, four-cylinder 2.0 liter Drive-E engine with an 82hp electric motor driving the rear wheels. Volvo provides five different driving modes in the vehicle, allowing the driver to shift focus from performance to efficiency and just about any option in between. In its quickest mode, the T8 goes from 0 to 100km/h (62 mph) in just 5.9 seconds. The default hybrid mode balances power from the gasoline engine with the efficiency of the electric motor and pure electric mode can transport you using just the electric motor for a range of 25 miles.
The numbers are pretty impressive for a seven-seat all-wheel drive SUV. No word on when the new XC90 T8 will be available in Europe, and if we'll see them in the U.S. in the near future.