Rare 1989 Lamborghini LM002 SUV at Auction
auctions | lamborghini | rm | December 10, 2014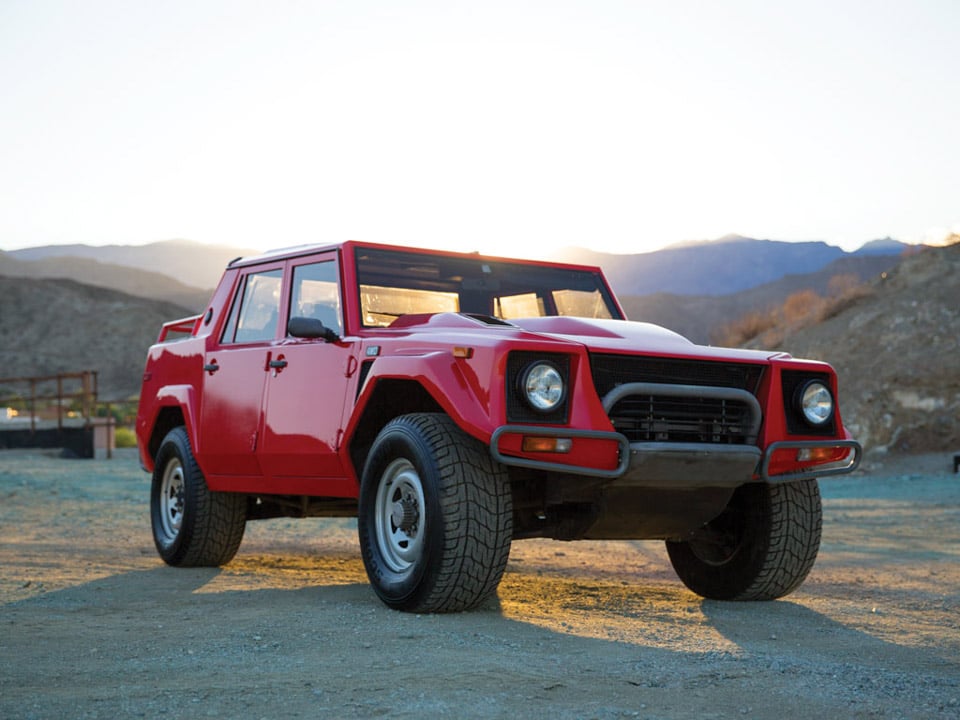 Lamborghini isn't a company that's known for its range of sport utility vehicles, but, along with the upcoming Urus, the Italian automaker has produced a few SUVs in the past. And they built a pretty rugged one in the late 1980s and early 1990s: the LM002. WIth just 301 of the LM002 Lambo SUVs ever made, this is a rare item to see at auction and even more so in the United States.
The LM002 has a 444 horsepower V-12 engine under the hood — the same engine that was used for the Countach of the same era. This particular model has had just two owners and 18,000 miles on the clock. It's said to be in very good condition with the original Pirelli tires that were made especially for the LM002. The wood trim has recently been redone, but otherwise the vehicle looks to be in great condition and may be worth a look if you'd like to outgun your neighbor with the Hummer in the garage.
You can find it at the RM Auctions event in Arizona in January 2015.