Ford Announces SYNC 3
ford | Sync | technology | December 11, 2014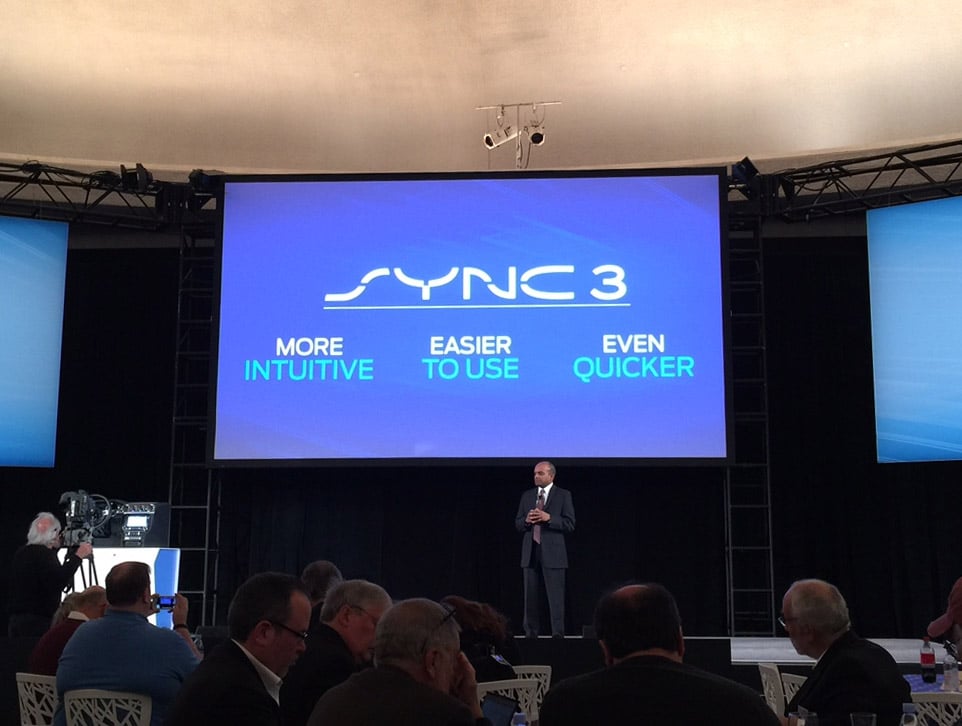 Ford's SYNC system was one of the first integrated infotainment systems in the market. In fact, it's been around since before there was such a thing as an iPhone. It's been through two major iterations over the years, and now it's being revamped once again.
Announced today at Ford's Dearborn campus, the updated version represents a significant step forward from the current version, with dramatic changes to the user interface – streamlining access to controls, offering larger touch areas, and tablet-like swipe and pinch gestures. Fonts are bigger, easier to read, and displayed in a high contrast black on white interface.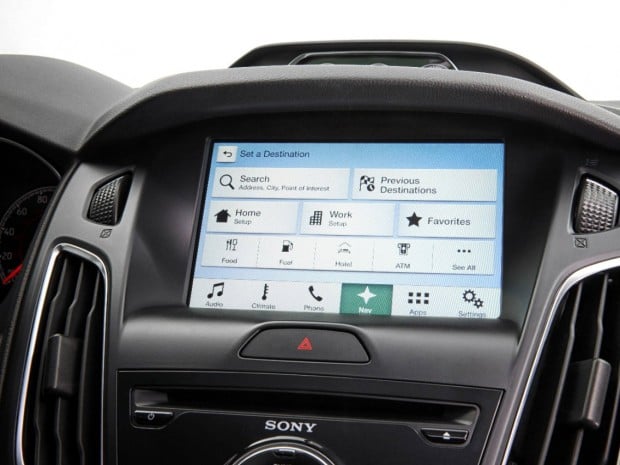 Perhaps the most innovative component of SYNC 3 is the improved "one-box" search engine for its navigation system. This allows users to enter full or partial addresses, cities, business names, or points of interest and the navigation system will automatically offer up the correct information. This is a dramatic improvement over other systems with convoluted menus for each type of destination.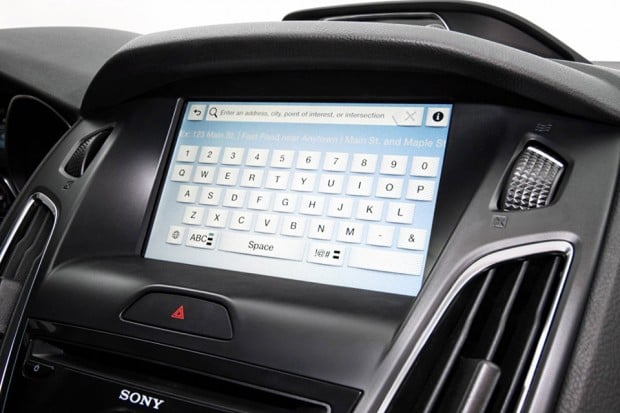 Ford also plans on upgrading it's support for 3rd-party apps, offering deeper integration into the interface, and voice support for 3rd-party apps, such as Pandora.
The system also offers significant speed improvements over prior versions, as well as a better voice recognition tech, along with Apple's Siri Eyes Free capability. Vehicles equipped with the system will also benefit from Ford's 911 Assist tech, which can dial 911 and provide information on the nature of the crash to operators in the event of an emergency.
Another innovation is the ability to download system upgrades over-the-air. Just connect the SYNC to your home Wi-Fi network, and it will automatically download updates and notify you when they are complete. This should be a standard feature on every modern infotainment system.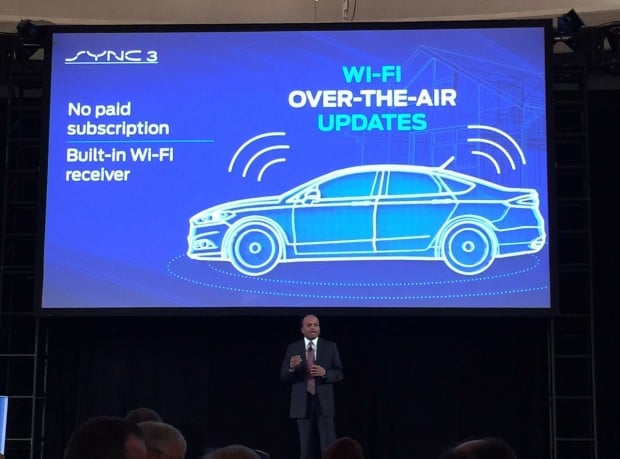 Ford hasn't revealed a release date for SYNC 3 as of yet, though it's likely to emerge on vehicles some time in 2015. There's also no word on whether or not current SYNC head units can be upgraded to SYNC 3.